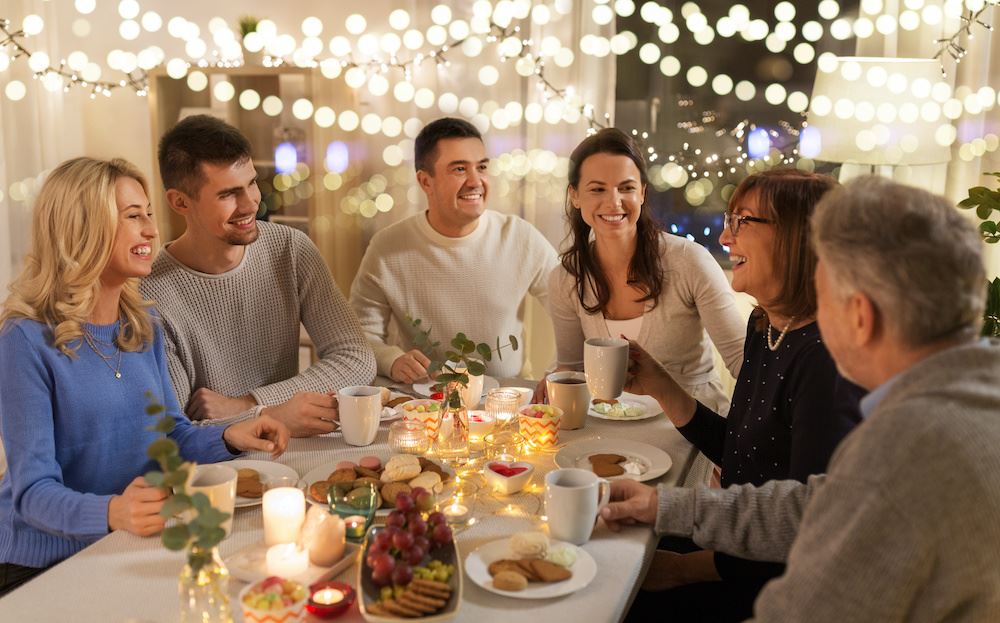 One of the things we look forward to the most about Thanksgiving and the holiday season is all the great food we get to enjoy. But then when the holidays are over, we have to deal with the extra pounds as a result. It can be hard to get back on track when diet and exercise can only do so much. If you want an effective way to navigate your post-holiday weight journey, a PHYSIQ laser treatment could be the answer. Here's what you need to know.
What Makes The PHYSIQ Laser Unique?
No other laser technology today uses Sequential Thermal and Electrical Pulse (STEP) except the PHYSIQ laser. This technology is designed to target fat more effectively so clients can experience better results. With every PHYSIQ laser treatment you receive, you will permanently destroy fat cells while simultaneously stimulating your muscles. The result is losing weight in some of the most stubborn areas of fat while also toning your body.
Get Back On Track With A PHYSIQ Laser Treatment
If you've worked consistently to lose weight and maintain it, then the holiday season can be challenging to navigate. The PHYSIQ laser technology is designed for people who exercise regularly and eat healthy, but it's not necessarily a tool to help you lose weight in a short amount of time. Stubborn areas of fat can seem impossible to eliminate even for active people. With a PHYSIQ laser treatment, those areas can be the focal point so you can tone your body and shed those last few unwanted pounds.
When Can You Get A PHYSIQ Laser Treatment?
The great thing about getting a PHYSIQ laser treatment is you can fit it into your busy schedule. If you want to get ahead of your post-holiday weight journey, then you can schedule your first appointment right away. But even if you decide to get your first laser treatment between Thanksgiving and the end of the year, or even in January, you'll reap the benefits just the same.
Downtime Requirements Following Your Laser Treatment
One of the most attractive aspects of a PHYSIQ laser treatment is it requires virtually no downtime. You can get treated first thing in the morning or during your lunch break and return to normal activities immediately. However, some people with sensitive skin might consider resting at home for the remainder of the day since the skin can feel slightly sensitive.
Keeping your body hydrated and your skin clean and clear from direct sunlight in the days following your treatment can speed up your recovery. That's also why the holiday season is a great time to consider a PHYSIQ laser treatment since the skin is typically covered and you won't be going swimming or participating in strenuous activities anytime soon.
PHYSIQ Laser Treatments Are Beneficial For All Skin Types
Everyone is a candidate for a PHYSIQ laser treatment since it is suitable for all skin types. The people who experience the best results are the ones who have a reasonable body fat percentage and are in good overall health. You should wait to get treated if you recently went to a tanning salon or experienced significant sun exposure just to prevent discomfort. As always, visit your primary medical professional to confirm you are healthy enough to get a PHYSIQ laser treatment.
Begin Your Treatment Schedule Now To Prepare For The Holidays
Now is the time to look ahead and decide how you want to handle your post-holiday weight journey. It's easy to make plans to go on a long diet to lose the pounds you gained, but the truth is it's almost always harder to stick with a routine than it seems. A PHYSIQ laser treatment can help keep you motivated since you can experience results after a single treatment. It will likely take multiple treatments over several weeks before you see the final results, but with diligent effort, your body will be contoured to your desires.
Skin Deep Laser Services is proud to provide the best laser technology for clients. We always get asked by clients how they can manage their weight during the holiday season while still enjoying themselves. The answer is the PHYSIQ laser technology. If you are ready to take control of your post-holiday weight journey this year, then contact us today to schedule a consultation and get started.