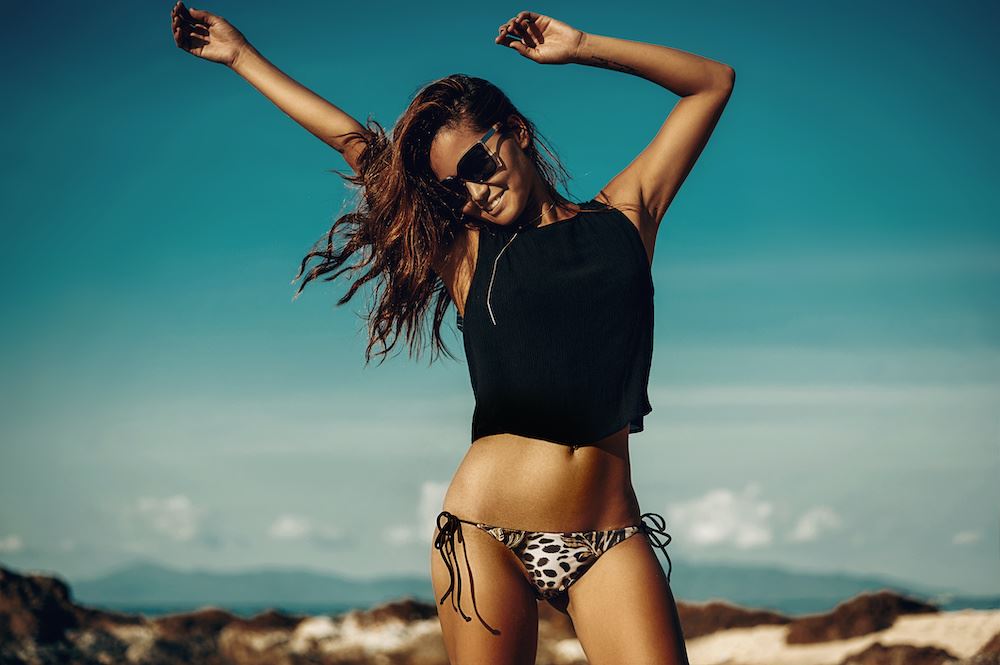 Dieting and exercise can only take you so far when you want to tone your muscles and reduce fat. But when you combine these two activities with an effective laser treatment, you can see quicker and more effective results that can last a long time. The PHYSIQ laser offers revolutionary laser technology that targets fat and tones muscles with every treatment. There are plenty of these types of lasers on the market, but the PHYSIQ laser stands out among them. We've answered some of the top questions clients have about the PHYSIQ laser before they decide whether it's right for them.
What Makes PHYSIQ Stand Out?
The PHYSIQ laser is the only one that utilizes STEP (Sequential Thermal and Electrical Pulse) technology. The four different applicators include Super-Luminescent Diode Matrix (SDM) and Electrical Muscle Stimulation (EMS) technology to more effectively target fat. The unique characteristic of being able to stimulate muscles and burn fat at the same time leads to a more toned appearance many people desire. The laser treatment works to destroy fat cells permanently while stimulating the muscles can boost muscle tone.
How Safe Is PHYSIQ?
The PHYSIQ laser is considered to be one of the safest on the market because of how consistent the temperature is maintained. Clients won't have to experience any heat spikes that could create discomfort. Combine this with contact cooling throughout the treatment and the skin's temperature will maintain a constant temperature that barely rises above the normal temperature of the skin.
What Can Clients Expect To Feel With A PHYSIQ Treatment?
Before clients come for their PHYSIQ laser treatment appointment, the area being treated should be shaved as much as possible. Any other pre-appointment measures will be explained to you in your initial consultation with a medical professional. The four applicators will be spread out among the treatment area and secured with a comfortable band. Clients can expect to feel slight warmth on their skin during the treatment, but not much more than that.
How Long Is The Recovery Period?
The great thing about getting a PHYSIQ laser treatment is there is virtually no downtime. Some people might decide to stay home for the remainder of the day following their treatment, but it's not necessary to do so. The main things to remember are to avoid hot temperatures from saunas, showers, or baths, keep your body hydrated, and protect your skin from direct sunlight for a few days after your treatment. Otherwise, you can participate in normal activities immediately.
Can Clients See Noticeable Results With A Single Treatment?
Clients could see results after the first treatment, but the final results won't be experienced for several weeks. Your medical professional will discuss the specific timeline with you in your initial consultation, but most people need approximately five treatments spaced out a couple of weeks apart to achieve the best results.
Who Is A Good Candidate For PHYSIQ?
The great news is the PHYSIQ laser can treat all skin types. The best candidates are people who are in good overall health with a healthy percentage of body fat and just need to get rid of stubborn and localized fat. Anyone who is nursing or pregnant should not get a PHYSIQ laser treatment. And if you've recently experienced a sunburn or had a lot of sun exposure, you should wait until your skin tone becomes normal again before getting treated.
Skin Deep Laser Services is proud to offer the top laser technology in the industry and the PHYSIQ laser is exactly that. Feeling comfortable and confident in your skin is important and our medical professionals are here to help in any way they can. It all starts with an initial consultation to discuss your needs and desires and talk about treatment options. If you have any questions or are ready to schedule your initial consultation, contact us at any time.