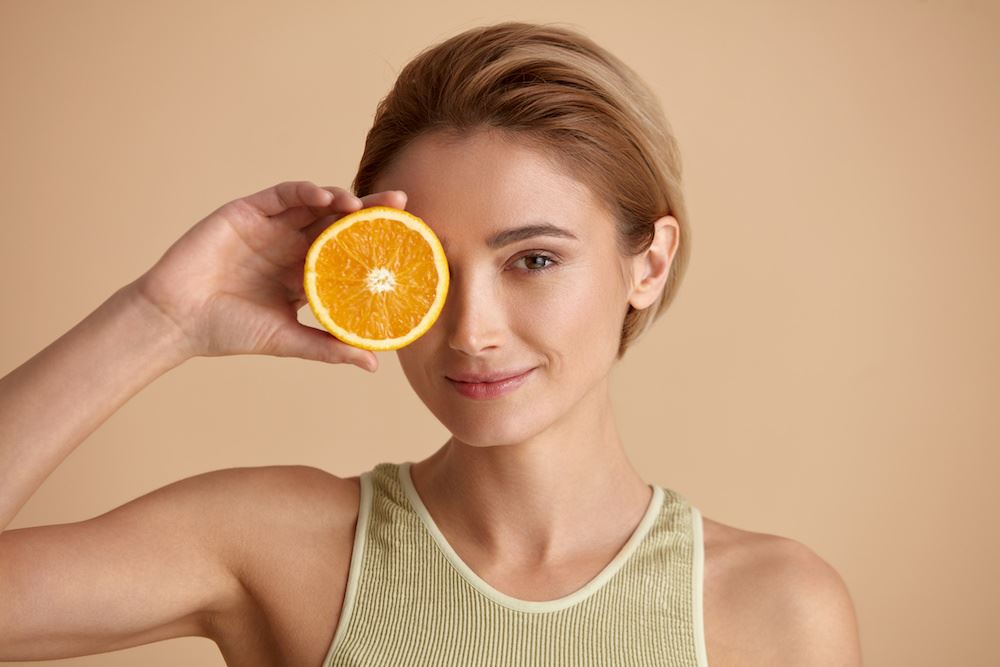 Anyone who prioritizes their skin likely has a good amount of vitamin C in their diet. The benefits of consuming vitamin C are widely known, but did you know vitamin C serum can offer even more benefits, particularly to your skin? Incorporating these serums either before or after a laser treatment can provide the boost you need to create flawless skin. Here are some of the many benefits of vitamin C serum.
Skin Hydration
Topical vitamin C serums can soak into the skin to ensure it stays hydrated as much as possible. Skin hydration is one of the most important factors in maintaining youthful and healthy skin. The truth is many people don't keep their skin hydrated as much as they should through daily habits, so incorporating vitamin C serum can help.
Create Even Skin Tones
You likely are already aware of the benefits of laser technology when it comes to creating even skin tones. Vitamin C serum offers similar benefits by reducing redness, dark spots, and other irritants so your skin tone looks smoother. This benefit alone can create more vibrant and youthful-looking skin.
Reduced Hyperpigmentation
Hyperpigmentation includes melasma, age spots, sun spots, and other similar skin blemishes. It occurs with the overproduction of melanin in particular skin areas. Vitamin C serum can reduce hyperpigmentation significantly, including acne spots. With consistent use over time, you should see hyperpigmentation slowly fade and blend in with your natural skin tone.
Increased Collagen Production
The goal of a skin resurfacing laser treatment is to increase collagen production so new skin can be revealed and continue looking great for months. Since collagen production is reduced as people get older, vitamin C serums as well as laser technology can help give it the boost it needs. The lack of collagen production can lead to wrinkles, fine lines, and other signs of aging. All of these can be combated with vitamin C serum.
UV Protection
Sun damage is one of the most common things people deal with. Wearing sunscreen when exposed to direct sunlight for prolonged periods is ideal, but so is using vitamin C serum. When you have depleted vitamin C levels, your skin is more vulnerable to sun damage. Your diet alone often isn't enough to provide enough sun protection, so incorporating vitamin C serum can help tremendously.
Reduce The Appearance Of Circles Under The Eyes
One of the first signs of aging people often experience is the appearance of circles under the eyes. Vitamin C serum can help smooth out these circles, including reducing redness. If you're seeking a more youthful appearance by reducing circles under the eyes, then vitamin C serum is worth looking into.
Accelerates Wound Healing
When wounds on your skin heal properly, there is a lower risk of developing scars, infections, and inflammation. Vitamin C deficiency is one of the common reasons why people experience these types of skin blemishes. Using vitamin C serum regularly can help accelerate proper wound healing and minimize unsightly skin issues.
Take Full Advantage Of Vitamin C Serum Benefits With Skin Deep Laser Services
Our loyal clients at Skin Deep Laser Services know how much time, effort, and attention we put into helping them have healthy skin. The benefits of vitamin C serum are widely known, and we take them a step further with our microneedling services. With our highly advanced Virtue RF device, we can micro-needle vitamin C serum directly into the skin. This helps the serum get into the skin more quickly and also creates more effective results. It's just another way our medical professionals can help clients create the flawless skin they desire as safely as possible.
Skin Deep Laser Services is dedicated to providing the best possible laser technology to clients so they can experience the results they desire. When a laser treatment is combined with healthy habits like consuming vitamin C, the results are even more positive. When you're ready to explore the possibilities of microneedling with vitamin C serum or any other laser treatment to help your skin, contact us to schedule a consultation at any time.