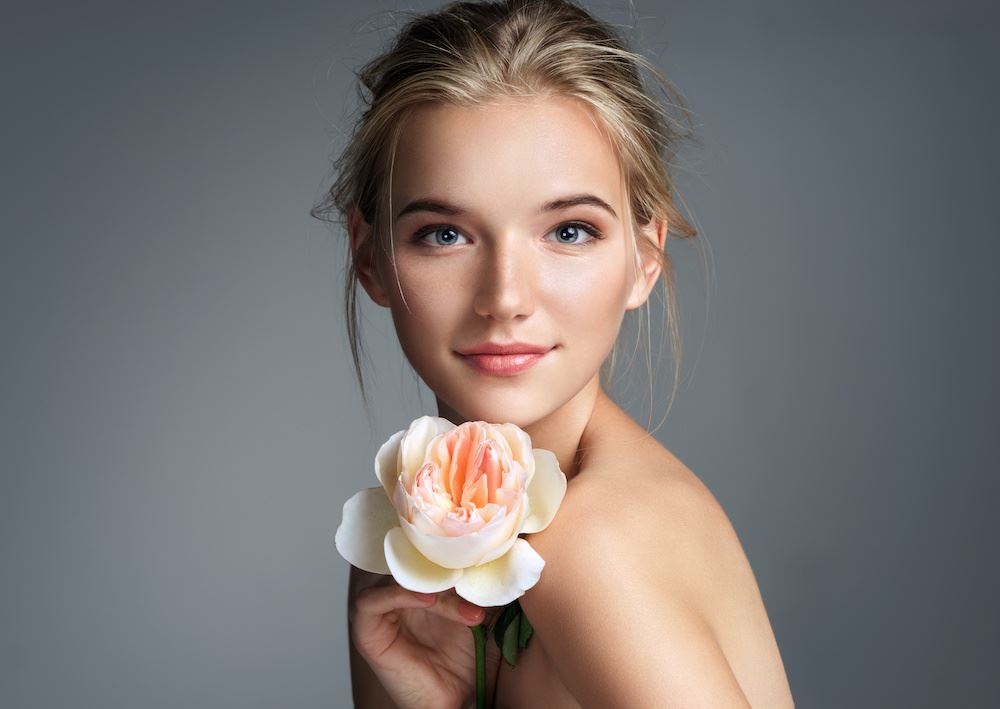 When you start looking for ways to improve your skin, you'll quickly realize there are many options available. The hardest part is deciding which ones are most effective and which are simply gimmicks. The best thing to do is only work with a reputable and experienced company with trained professionals. When it comes to getting a laser treatment on your skin, experience matters. And when you need aggressive skin treatments, you should lean on top-of-the-line laser technology and the knowledge of a reputable medical professional to get results.
You've likely heard about CO2 lasers and their effectiveness to rejuvenate skin. There's also an outstanding treatment called the Ultimate Duo, which combines a CoolPeel with a VirtueRF treatment. While everyone might not be a candidate, combining these services can completely transform your skin. Here is what you need to know.
What An Aggressive CO2 Treatment Can Do To Your Skin
A fractional CO2 laser treatment is one of the most popular types of treatments clients get. If you want your skin to look younger, there aren't many better safe and effective options available. An aggressive CO2 laser treatment can reduce some of the most stubborn skin blemishes and have your skin looking up to ten years younger in a matter of months. From wrinkles to acne scarring, skin elasticity to irregularities and anything in between, fractional CO2 lasers can drastically improve your skin.
Why Clients Love Ultimate Duo Treatments
Ultimate Duo treatments combine VirtueRF treatments with CoolPeel. VirtueRF is a highly advanced microneedling treatment that doesn't require any downtime and is virtually painless. A CoolPeel treatment uses high-powered short pulses that target affected areas of the skin without damaging the surrounding skin. So by getting an Ultimate Duo treatment, you're taking advantage of two separate treatments simultaneously to improve your skin quickly.
Can CO2 Treatments Be Combined With The Ultimate Duo?
So with fractional CO2 laser treatments and the Ultimate Duo both being so effective, clients often ask whether the treatments can be combined. The answer is yes, but there are some things to be aware of. Aggressive CO2 treatments combined with the Ultimate Duo will require some downtime and recovery time. However, if you're serious about getting your skin back on track, then the results you experience will be well worth it.
What makes aggressive CO2 treatments and Ultimate Duo treatments so unique is the long-lasting results. If you can afford to take some time off of work and refrain from doing certain daily activities temporarily, then the results you experience can last for many years. The key is to also work with an experienced and trusted medical professional so you know exactly how to care for your skin before, during, and after the treatments.
You're Closer Than You Think To Getting Your Skin Back On Track
If you've been thinking about getting your skin back on track, you're closer than you think to achieving it. When you meet with your medical professional, they can determine whether an aggressive CO2 treatment combined with the Ultimate Duo is right for you. With advanced laser technology available today, treatments are safer and more effective than ever before and you can get back to living your life as normal quicker than you think. The difference is you will have more youthful and glowing skin to be proud of.
Skin Deep Laser Services takes pride in offering the best laser technology and only offering experienced professionals to clients. Every client that walks through our doors is treated as a unique individual and we will evaluate your situation to determine the best option to rejuvenate your skin. It's essential to only work with reputable medical professionals when dealing with your skin, and our past client experiences speak for themselves.
It all begins with a free consultation to learn more about your medical history, skincare goals, and desires. Don't hesitate to contact us today to schedule yours and get on the right track to improving your skin.