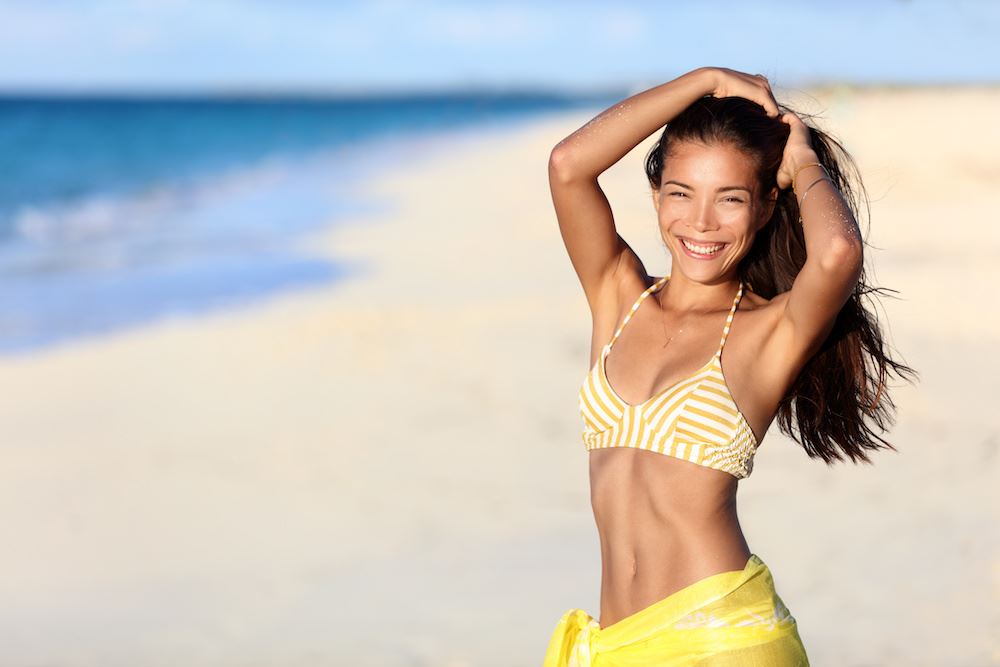 At Skin Deep Laser Services, we take pride in not only offering the best medical professionals to help clients achieve their goals, but also offering the top laser technology on the market to provide the best results. We are constantly looking for ways to improve the experience our clients have when visiting us and the latest laser technology upgrade we've made does exactly that.
We are thrilled to announce our investment in the PHYSIQ laser, which is manufactured by the top aesthetic laser company in Europe, DEKA. Our clients have asked when we will have a laser that specifically targets fat cells in the body, and now we've found it. Among the many benefits of the PHYSIQ laser technology, targeting fat cells is what makes it unique, and we are excited to offer it to our clients in Northern Virginia.
Top Features PHYSIQ Offers
The PHYSIQ laser is the only one in the industry that uses Sequential Thermal & Electrical Pulse (STEP) technology. This technology incorporates an SDM (superluminescent diode matrix) and EMS (electrical muscle stimulation) to make for the most comfortable experience possible for clients. It's versatile enough where it can be used on many different areas, including small body parts.
Another great feature the PHYSIQ laser offers is the pre-set or customizable parameters that allow for ease of treatments. Clients also have some control over the laser treatment they receive since there is a control button they can use at the direction of their medical professional. It's easy for medical professionals to set up and use so clients won't have to spend a lot of time on any given laser treatment.
Why Our Clients Will Love PHYSIQ Treatments
The STEP technology might not mean a lot to our clients, but the results of it do. The laser technology is designed to vary the energy in the muscles and tissues, which leads to maximized results and minimized lengths of treatments. The PHYSIQ laser also has multiple applicators medical professionals can use to target wide areas, small areas, and anything in between. If you have any unwanted fat cells you're ready to get rid of, chances are the PHYSIQ laser can handle the job.
What might be the most beneficial aspects for our clients are the comfort and minimal downtime required for each laser treatment. The therapeutic temperature of your skin's tissue will remain steady, while the temperature on the surface of your skin will only rise slightly. The contact cooling technology eliminates temperature spikes that could become unsafe and clients have some control over the treatment by adjusting the energy modulation on their own if they are experiencing any discomfort.
Skin Deep Laser Services Brings The Top Laser Technology To Northern Virginia
Skin Deep Laser Services has always been dedicated to providing the top laser technology to clients in Northern Virginia, and our latest investment proves it. Adding the PHYSIQ laser to our high-quality line of lasers gives us the ability to offer laser treatments no other facility in the area can. The ability to specifically target fat cells is something we've been looking at closely for years since it is a treatment many of our clients have asked about. After thorough and extensive research, we are confident that the PHYSIQ laser will fit the needs of our clients and achieve results that exceed expectations.
When you're ready to eliminate stubborn areas of fat that you can't get rid of with diet and exercise, come visit us at Skin Deep Laser Services. We are confident that a PHYSIQ laser treatment can give you the results you desire with minimal discomfort and no downtime. Our goal is to always provide simple and effective treatments while minimizing disruptions to your day-to-day life. It all starts with a free consultation, so contact us today to schedule yours.