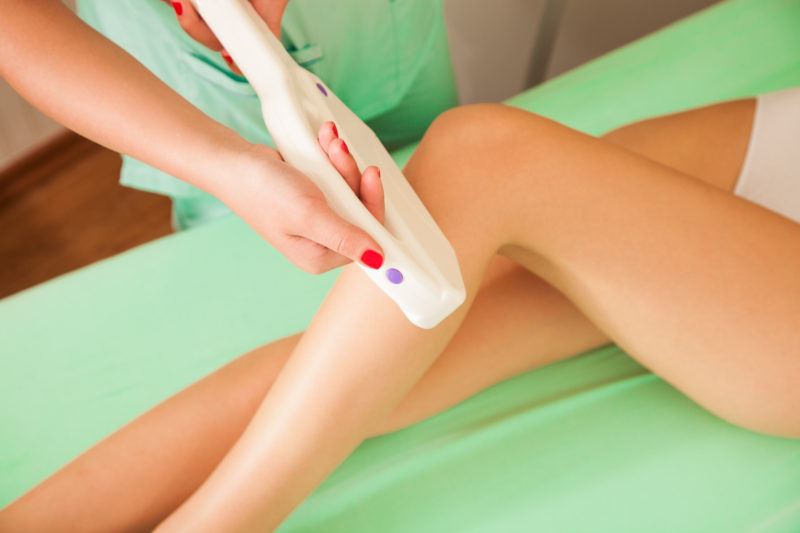 Deciding on whether you want to go through with a laser hair removal procedure takes some thought and consideration. But if you're tired of shaving and waxing all the time, then laser hair removal is a great and safe option to consider. Several years ago, people were skeptical about laser hair removal because they didn't want their skin to be damaged by the laser pulses. However, with advanced technology today, laser hair removal is one of the safest and most sought after procedure for both men and women across the country. The Quanta Pronto laser has played a big role in the increase.
Dual Wavelengths
The Quanta Pronto laser uses two wavelengths that work together to treat the hair follicle pigments and the vascular supply in the hair. This not only targets the hair, but also the blood supply so the hair will be removed more effectively than other hair removal methods. The 810nm and 940nm wavelengths combine to provide the most efficiency of any laser in the industry.
Targets Hair Vascular Structure and Melanin
The secret behind the Quanta Pronto laser is its ability to target the vascular structure and melanin in each hair follicle. By doing this, patients will experience more permanent results, as it will take much longer for the hair to grow back when compared to traditional hair removal methods. Patients also appreciate this aspect of the Quanta Pronto laser because they won't have to go in for treatments as frequently.
Fast Speeds and Superior Results
The Quanta Pronto laser operates at a speed of 12Hz, which is currently the fastest in the industry. If you aren't familiar with how fast that is, just know it has the ability to treat a grown man's entire back in 10 minutes or less. Many products on the market will advertise speed as being a key selling point, but the reality is many of those products don't deliver the best results in combination with the speed. The Quanto Pronto laser gets the job done quickly and effectively, therefore, the best laser hair removal procedure on the market today.
Skin Deep Laser Services has utilized the Quanta Pronto laser for all laser hair removal procedures for many years. We believe in the best quality service to meet the needs of every patient, and the Quanta Pronto laser helps us achieve that. If you're in the Fairfax, Alexandria, Annandale or Springfield areas of Virginia, be sure to contact us to see how our Quanta Pronto laser could work for your hair removal.