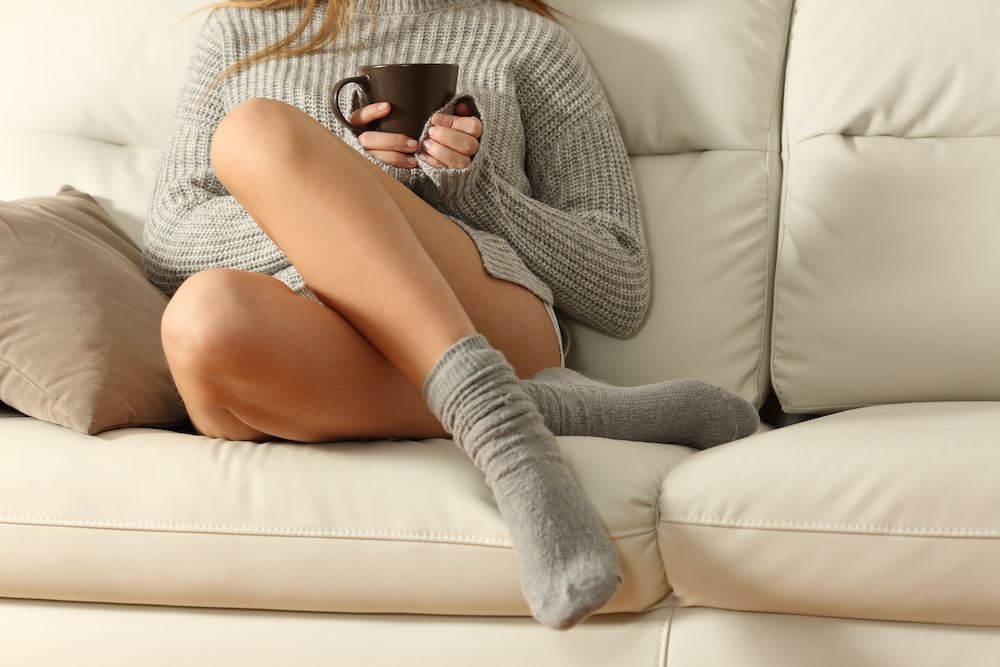 Have you been thinking about starting laser hair removal treatments so you can have a smooth body next summer? There's a common misconception that people should wait until the spring or summer to begin treatments, but the best hair removal strategy is to start treatments now. You'll need to get multiple treatments to permanently reduce your hair, so starting in the winter can ensure your skin is smooth and ready to go for the summer. Here are some of the top reasons why winter is the perfect time to begin your laser hair removal treatments.
Sun Exposure Is Minimized
One of the biggest benefits of getting a laser hair removal treatment in the winter is you won't be going outside as much. Your skin needs to heal after each treatment and your medical professional will recommend reducing sun exposure as much as possible. This is difficult to do during the spring and summer because of all the activities and events you might have. But even though you might have places to go during the winter, chances are you'll experience less sun exposure due to cloudy days and cooler temperatures keeping you indoors.
Your Skin Will Be More Comfortable With Cooler Temperatures
When you get the best hair removal treatment, your skin might feel like it has been sunburned and minor swelling is possible. For many people, warm temperatures can irritate the skin, so getting treated in the winter can eliminate that possibility and give you more control over how your skin feels. Combine the cool temperatures of the winter with wearing loose clothing and your laser hair removal experience will be a breeze.
You'll Have Smooth Skin Just In Time For Summer
Since multiple bikini laser hair removal treatments are needed to permanently reduce your hair, starting treatments in the winter is ideal. If your goal is to show off as much smooth skin as possible this summer, then you still have time to fit in a few laser hair removal treatments before summer begins. By starting treatments now, you won't have to worry about having sensitive skin or having to reduce sun exposure since your skin will be healed by then.
Are You A Candidate For Laser Hair Removal?
Now that you understand the benefits of starting laser hair removal treatments in the winter, you need to know if you're a candidate for treatments. The good news is most people are candidates since high-quality lasers can be used on any skin type. People with white hair might not experience great results, though, because the laser cannot target hair follicles without melanin. Your medical professional will complete a full evaluation of your skin and hair to determine how successful laser hair removal treatments will be for you.
What The Laser Hair Removal Process Entails
Laser hair removal treatments work by sending a light beam through the skin to penetrate individual hair follicles. When the pigment in the follicle absorbs the light, it causes permanent damage to it, which prevents it from growing. The reason why the best hair removal process takes multiple treatments is because the hair must be actively growing for treatments to be effective. Hair has three stages of growth and all the hair on your body isn't actively growing at the same time. Your medical professional can help you determine how much time you will need between treatments to maximize the effectiveness of every treatment.
Most people say laser hair removal treatments are virtually painless. Laser technology today includes built-in cooling devices to ensure the process is as comfortable as possible. And the amount of time it takes to treat an area of the body can range from a few seconds to a few minutes. Many people can get treated during their lunch break and return to work before their hour is over.
Skin Deep Laser Services is ready to help you have a smooth body by the time summer rolls around. We use the Quanta Pronto Diode Laser, which is one of the top lasers on the market currently. We strive to provide the best and latest technology to our clients so they can achieve the goals they desire with their skin and body. If you're ready to begin laser hair removal treatments, contact us at any time to schedule an initial appointment.