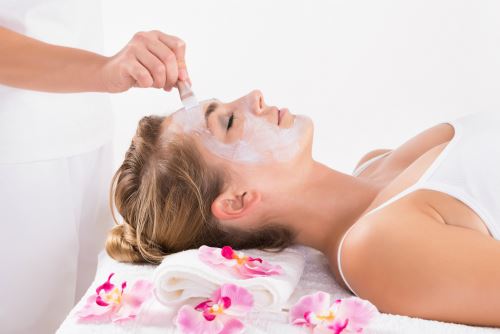 No matter how hard you try to take care of your skin, you are going to get blemishes every now and then. Sunspots can happen, aging will occur naturally and so will wrinkles. Some blemishes and sun damage could require laser treatments to get the skin completely back to normal. However, a chemical peel could be another effective option for many people. Here are some of the best chemical peel benefits you can consider.
1. Very Low Risk Solution to Clear Skin
Many people show initial concern toward skin treatments because they don't want their skin tone to become discolored. Chemical peels are designed to remove blemishes while keeping the natural skin tone intact. Very few skin tones will change as a result of a chemical peel.
2. Some Peels Can Halt Acne
Some deep chemical peels can not only remove surface acne, but also go deep into the pores to unclog them. There's always a chance acne could come back, depending on how you care for your skin in the future, but a chemical peel can at least temporarily halt acne production.
3. Peels Make Products Work Better
Believe it or not, one of the chemical peel benefits is allowing skin care products to be more effective. Since the products won't have to work through damaged skin, they will be able to penetrate the skin more easily and work as originally designed.
4. Anyone Can Get a Chemical Peel
There isn't a single universal chemical peel everyone can use, but there are a variety of chemical peels available, so there is at least one for every skin type. Some chemicals are milder than others, while some are much stronger. Your technician can give you the best chemical peel treatment based on your skin type, and the damage you're trying to correct.
5. Side Effects and Recovery Time Are Minimal
Minor discomfort and skin irritation are the main side effects of chemical peel treatments. Most people recover from these side effects in the span of a few days, but they can take up to a few weeks to heal.
6. Chemical Peels Reverse Aging
We are all going to age, but we don't all have to show it. Chemical peels can reverse the appearance of aging by getting rid of fine lines and wrinkled skin.
7. Acne Scars Can Be Reduced
Acne scars are tough to deal with because of their unsightly appearance. Some of the stronger chemical peels can greatly reduce acne scars with a single treatment.
Skin Deep Laser Services offers any type of chemical peel in Annandale, Alexandria and Fairfax, VA you can think of. No matter what your skin type is or the severity of your skin damage, be sure to contact us to see which chemical peel is right for you.