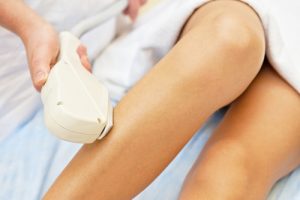 People have different reasons for wanting to undergo hair removal treatments. Some are just tired of having to shave so often, while others can't keep their body hair under control. How Quanta Pronto Laser Technology is Revolutionizing Laser Hair Removal Not only is it the most effective laser hair removal method on the market today, but it's changing the entire industry. Here is some background information on why the Quanta Pronto laser is considered the gold standard for laser hair removal.
Are you looking for an efficient way to remove unwanted hair? Consider our Quanta Pronto laser procedure.
Two Wavelengths Are Better Than One
The Quanta Pronto laser is the only diode laser in the United States that uses dual wavelengths simultaneously. This allows the laser to target both hair follicle pigments and blood supply to the hair at the same time. The results are quicker speeds for laser hair removal and unmatched results. In fact, the Quanta Pronto laser can treat an adult man's entire back in less than 10 minutes, click here to see! Compared to waxing or other traditional laser hair removal treatments, the Quanta Pronto laser is far more superior.
Works on Any Skin Type
It's no secret laser hair removal is more effective than waxing treatments; however, traditional laser hair removal procedures don't work on all skin types. That's not the case with the Quanta Pronto laser technology. It doesn't matter what color your skin is or what type of skin you have; the Quanta Pronto laser will be just as effective for hair removal.
Feel More Confident Than Ever Before
Swimsuit season will be here before you know it, so most people are beginning to consider their look for the season. When you decide on hair removal, using the best technology can go a long way in boosting your confidence. No one wants to look like a hairy mess when they go to their first pool party or vacation. With the Quanta Pronto laser technology, you won't have to take much time out of your day to get your hair removed and you won't need many treatments either.
Skin Deep Laser Services strives to be the best company in the industry, which is why we use the Quanta Pronto laser as part of our hair removal procedures. If you're in the Arlington, Alexandria or Fairfax, VA areas and are considering laser hair removal, be sure to contact us.