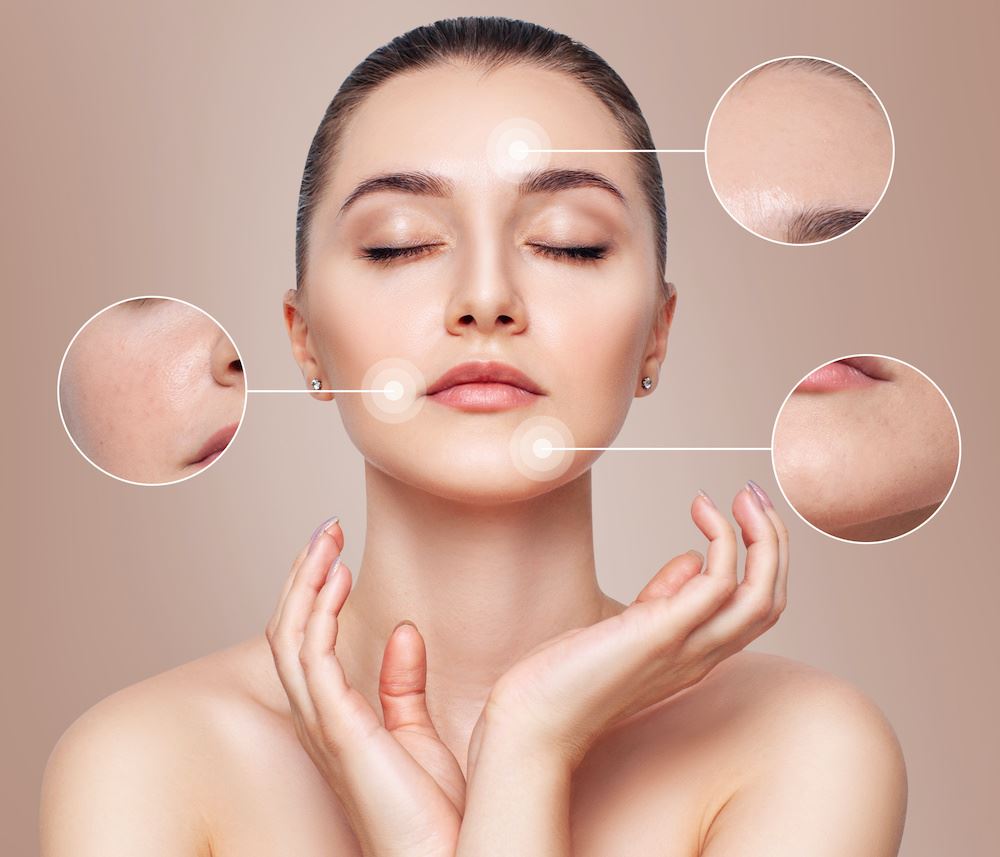 Skin Deep Laser Services has always been dedicated to providing the best equipment and technology to serve clients. With the addition of our VISIA Skin Analysis System, we can help clients who prioritize their skin care even more. When it comes to receiving skin treatments, sometimes it's easier to make decisions when you can see results. With this new technology, we provide high-quality images to clients so they can see how certain skin treatments can benefit their skin. Here's how the VISIA Skin Analysis System works and how our clients can benefit from it.
How The VISIA Skin Analysis System Works
The VISIA Skin Analysis System works by rotating around the face smoothly to capture high-quality images. Clients won't experience any discomfort and the process takes a matter of seconds to complete. With the enhanced software of the VISIA Skin Analysis System, images are captured quickly, skin type is classified automatically, and even refined facial features are detected.
The multi-point positioning system combined with a live image overlay produces perfect images so clients can see results for themselves over time. The capture module rotates smoothly so you can see the right, left, and frontal views of your face.
IntelliFlash® combined with UV lighting can measure and record both subsurface and surface skin conditions. Many clients have concerns about their skin condition, and the technology in the VISIA Skin Analysis system reveals any potential issues.
See Results Before Performing Skin Care Treatments
One of the biggest advantages of the VISIA Skin Analysis System is the visual assessments clients have regarding their skin. Following the image-capturing process, your medical professional can pinpoint areas of concern and demonstrate simulations to help you see what certain skin care treatments can do to help. For example, the wrinkle algorithm can detect even minor wrinkles and fine lines so they can be addressed at an early stage if desired.
Clients can also enjoy other simulations based on their interests. An injectables simulation can illustrate how injections will look on certain areas of the face. Clients can take advantage of the advanced aging simulation to view their skin condition at their current age and up to age 80. Many different simulations take your skin type and other factors into consideration so you can see results before getting a skin care treatment.
Clients Can Make Informed Decisions About Their Skin
It's important to trust your medical professional when performing any skin care treatment. There's no better way to increase your confidence than by seeing exactly what your results will be before a treatment is performed. The VISIA Skin Analysis System offers exactly those features so clients can make informed decisions about their skin.
Once the imaging process and consultation are complete, clients can view images, browse treatment recommendations, and even view their progress over time. So if clients only want to take advantage of one treatment now and save others until later, they can monitor their progress and have their own portfolio of before and after photos. Being informed is valuable and the VISIA Skin Analysis System provides virtually everything you need to know about the skin on your face.
Skin Deep Laser Services Continues Offering The Best Technology
Skin Deep Laser Services takes great pride in being a trusted resource for our clients. While we have plenty of successful before and after photos to show clients how our services work, there's nothing like seeing results for yourself on your own skin. Our investment in the VISIA Skin Analysis System provides our clients with the ability to see exactly what their skin looks like now and what it will look like in the future.

As technology advances, so does Skin Deep Laser Services. We are dedicated to providing only the best technology to our clients since they deserve it. Learning about your skin can help you make informed decisions you can feel confident in. Our helpful medical professionals are here to assist every step of the way. To learn more about the VISIA Skin Analysis System and to schedule a consultation, don't hesitate to contact us at any time.