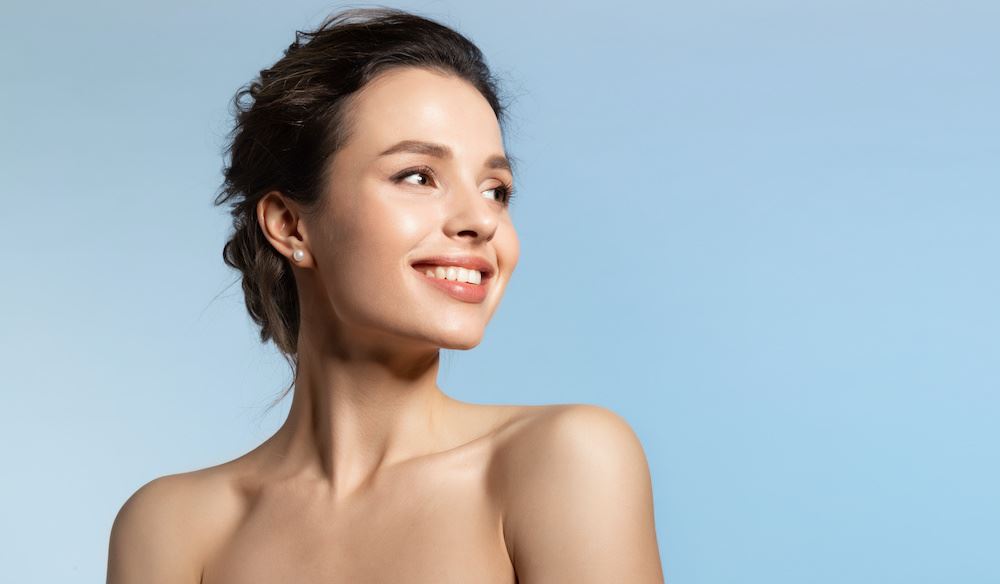 Are you ready to prioritize your skin health? Taking care of our skin can seem like a difficult task when there are so many different products on the market claiming to be the best. Opting for professional skincare is usually the best option to choose since you know exactly what treatments or products you need. Skin Deep Laser Services is proud to offer the top skin revitalization solution on the market today with Skinwave.
What Does Skinwave Do?
Skinwave is a professional skincare machine that combines Hydrogen therapy, skin revitalization solutions, and an aqua-delivery system. The result is a multi-dimensional treatment suited for most skin types. The treatment includes solutions that are critical to your skin's health and utilizes hydradermabrasion processes. Skinwave combines gentle extraction to remove skin impurities, while also infusing solutions into the skin to brighten and tone it. Skinwave also helps to revitalize your skin, cleanse and exfoliate, hydrate, and provide oil and acne control.
Benefits Of Skinwave
A top benefit of Skinwave is it targets some of the most common skin concerns people have. The three solutions infused into the skin include Hyaluronic Acid, Alpha Hydroxy Acid, and Beta Hydroxy Acid. These combine to address some of the top skincare issues people have, including moisturizing, controlling oil, and exfoliation.
Another benefit of Skinwave is its ability to help you keep your skin hydrated. The root of many skin problems comes down to lack of hydration, and Skinwave's Hydrogen therapy treatments can help. Hydrogen-infused water offers a unique and effective treatment for virtually anyone. Hydrogen and Oxygen bond together to help moisturize the skin and provide important antioxidants, while also reducing skin inflammation.
Finally, Skinwave offers a multi-dimensional experience for people who are serious about improving their skin. Your medical professional will use an innovative handpiece to provide treatments that will promote muscle relaxation, lymphatic circulation, skin lifting, skin tightening, and more. It offers the most comprehensive facial treatment you can receive anywhere.
Can Anyone Take Advantage Of Skinwave?
Skinwave is an innovative professional skincare treatment option that is viable for virtually anyone. However, it is still recommended to get a medical evaluation before any treatments are performed to ensure you are a good candidate for Skinwave. Your medical professional will make recommendations based on your overall health, and the current health of your skin. It is well worth your time and effort to pursue Skinwave treatments, and it starts with an evaluation by your medical professional.
Opt For Professional Skin Care To Improve Skin Health
Knowing which skincare treatments are best for you can be an overwhelming process nowadays. With so many products and treatments on the market, it's easy to be more confused than anything else. Skinwave is one of the top treatments to help revitalize your skin from within. Topical creams and lotions might provide temporary benefits, but most people need and desire long-term results. Through effective Hydrogen therapy, your skin will look great and be as healthy as possible. And when this occurs, skin dryness will be reduced significantly. You can even slow down the aging process of your skin.
Skin Deep Laser Services is proud to offer Skinwave to our clients. We are always looking for innovative and creative ways to provide more services to our clients who trust us. We only use the best equipment, technology, and trained medical professionals so you can feel safe and secure with every treatment. And we will never provide treatments without learning about your health and medical history so we can make the process as smooth as possible.
Protecting your skin is important, and Skinwave treatments with Skin Deep Laser Services can help. Our team is ready to provide you with a free evaluation so we can find the best solution for your skincare needs. We will take the time to answer any questions you have so you can make an informed decision. Don't hesitate to contact us at any time to schedule your consultation today and get your skin on the right track.