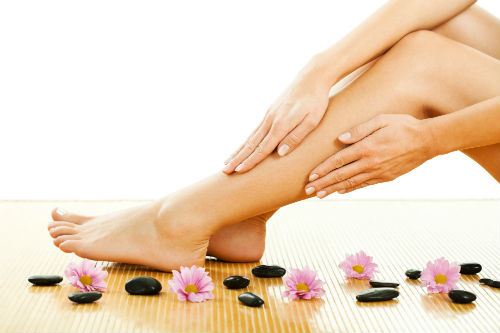 Having hair all over the body is common, as well as the desire to get rid of at least some of it. Shaving, waxing and tweezing are all effective, but they also only provide very temporary solutions. If you're tired of constantly doing all of these, then it may be time to consider laser hair removal. It is the most permanent solution available for removing your unwanted hair. And the best part may be it's safe, effective and the results can last a long time. Here are some of the main perks of getting a laser hair removal treatment.
Enjoy Silky Smooth Skin
With the best laser hair removal procedure, the laser will actually target the hair follicles to create permanent damage to them and prevent growth. Compare this to shaving or waxing, which could leave behind stubble or ingrown hairs. The end goal is to have silky smooth skin, and the best way to achieve these results is with a laser hair removal procedure.
Save Time and Money
Think about how much time you spend shaving or visiting the waxing salon. The time spent, as well as the cost, all adds up. With the best laser hair removal treatment, you'll be in and out in a matter of minutes, no matter how large the area being treated is. And you may only need to come in for a few appointments over the course of several months in order to create the most permanent results. Since the procedure is most effective when the hair is actively growing, multiple sessions may be required, as hair typically does not actively grow at the same time.
Great Results With No Major Side Effects
One concern people have is what the downtime is or what side effects are associated with laser hair removal. The answer is there are hardly any. Most people go back to work right away, since the main side effects could include minor swelling or redness. And the treatment itself is virtually painless, so you can enjoy all the benefits with no downfalls.
Boost Your Confidence Level
Whether you choose Brazilian laser hair removal or any other area of your body, the boost of confidence you'll receive is significant. You no longer have to be self-conscious about hair in certain areas, especially during the warmer months when you won't be covering up the skin as much. Possibly one of the best benefits of laser hair removal is feeling more confident in your own skin.
Skin Deep Laser Services provides the best laser hair removal service to clients in Washington DC, Fairfax, Alexandria and Arlington, VA. We use the best laser technology and have the highest quality medical professionals to perform the job. To learn more about how laser hair removal can benefit you, don't hesitate to contact us today to schedule a consultation.