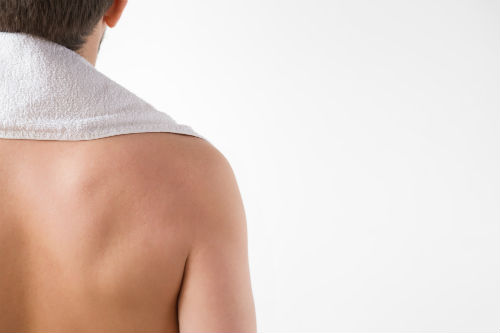 A common misconception men have is thinking laser hair removal treatments are reserved for only women. However, this misconception has faded away in recent years, since the benefits of getting treated are becoming widely known. We understand why some men are still hesitant to undergo laser hair removal treatments, and we are here to help alleviate any of the lingering fears you may have. Here are some of the main reasons why men should have no fear about getting laser hair removal.
The Procedure is Virtually Painless
Lasers have a reputation of being associated with pain. The best lasers will have a built-in device designed to cool the skin and minimize any discomfort during the laser hair removal treatment. The Quanta Pronto laser treatments provide very minimal discomfort to begin with, but the cooling device makes the procedure virtually painless. So no matter what your pain tolerance is, laser hair removal treatments won't create much discomfort at all.
Treatments Are Quick
Length of treatments is also a concern among many men, since everyone has busy lives and may not have the time to sit in an office for an hour or more. The good news is laser hair removal treatments are extremely quick and can take as little as several seconds or minutes. Even back hair removal treatments for a grown man's back will take less than half an hour. This means you can get treated before work or during your lunch break and never have to miss out on anything. Our goal is to get you back to your normal daily routine as quickly as possible, but with smoother skin.
Very Few Side Effects Can Occur
Another misconception is lasers will create unsightly scarring or severe redness in the skin for days or weeks after getting treated. The truth is the only side effects clients will experience are very minimal swelling and redness for a few days afterward. Temporary skin color changes are also possible, but are usually not very noticeable. The ultimate goal is to remove your hair without changing your appearance drastically or experiencing any uncomfortable feelings, and that's exactly what laser hair removal treatments do.
Skin Deep Laser Services serves clients in the Washington DC, Alexandria, Arlington and Fairfax, VA areas. We understand many men still have misconceptions about laser hair removal treatments, so we will take the time to answer any questions you may have during your initial consultation. We will ensure you are completely comfortable with the process prior to performing any service, and also create proper expectations when it comes to the results. To learn more about laser hair removal and how it can benefit you, contact us today to schedule a consultation.