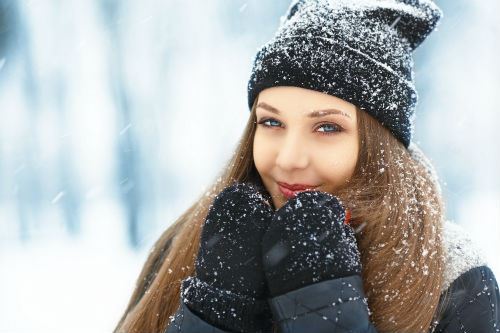 It's easy to think you're doing a good job of protecting your skin by wearing thick jackets, long sleeves and other accessories during the winter. These accessories will keep you from getting cold, but you still can't neglect your skin in other ways. Skin reacts differently to the changing seasons, but with the right skin care routine, you can handle the transition easily. And if you've ever considered laser skin resurfacing, now may be the time to look into it further. Here's a quick guide for caring for your skin this winter.
Be Conscious of Your Exfoliating Routine
You may think it's not necessary to exfoliate your skin since you aren't outside and sweating as much during the winter. However, the winter is one of the best times to exfoliate and get a chemical peel. Exfoliating too much isn't the best idea in the winter since your skin may be dry and flaky, but you can't ignore it either. A chemical peel is a perfect solution for exfoliating, but without going overboard.
Moisturize Frequently to Prevent Dry Skin
Dry skin is one of the most common effects of the winter season. Heavy moisturizers can sometimes do more harm than good, but using a light moisturizer frequently can help keep your skin looking great. Too much moisturizer could block your pores and cause pimples, which may lead to needing acne scar treatments. The main thing is to balance the amount of moisturizer you use and don't overdo it.
Consider Treatments to Prepare You For Spring
Believe it or not, winter is the best time of year for laser skin resurfacing. If you have damaged skin, getting treated during the winter months can help the recovery process since you won't be exposed to the sun as much. Plus, you can allow your skin to heal and recover when you're going to be covering it up more anyway. Then when the temperatures become warmer outside, you'll have healthy and great looking skin to enjoy.
Skin Deep Laser Services is your number one resource for laser skin resurfacing, acne scar treatments or any other treatments you need for your skin this winter. Our clients in Annandale, Alexandria, Springfield and Fairfax, VA are our top priority and we want to help you come out of the winter months with the healthiest skin possible. Be sure to contact us today to set up a consultation and see how we can help you have healthy skin this winter.