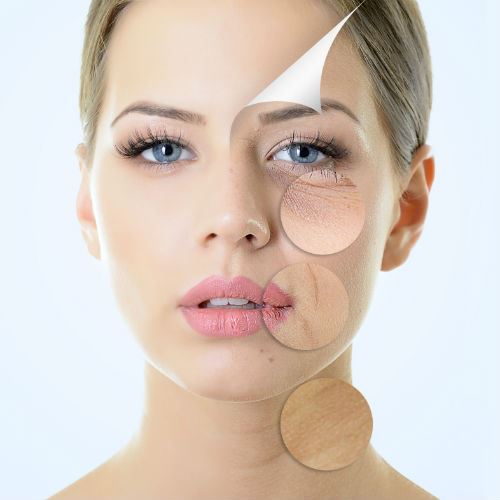 Everyone ages differently. Our body will naturally change over time and very possibly develop wrinkles, fine lines, pigmentation, altered skin texture and elasticity and much more. There are plenty of skin care products on the market claiming to be the best at treating these different conditions, but it's hit or miss whether they actually work. What has been proven as the most effective treatment for these conditions is CO2 laser skin resurfacing. Here's what you need to know about the procedure and whether it's right for you.
What CO2 Laser Skin Resurfacing Can Treat
A quality skin resurfacing laser can treat many different skin blemishes and conditions when in the hands of a qualified medical professional. In fact, many people have said they look and feel ten years younger after a single treatment. Whether you have any of the skin conditions mentioned previously, or even acne scars, CO2 laser skin resurfacing can treat it.
The process works by sending a laser beam through the skin to create tiny columns in it. Your body's natural reaction is to repair these tiny columns by creating new skin and forcing out the old skin. The result is the reduced appearance of wrinkles, fine lines, scars, pigmentation and much more.
How To Know If You're A Good Candidate
The good news is virtually any skin type is suitable for a skin resurfacing laser treatment. The lighter your skin tone, the better your results will usually be, but your medical professional can determine the possible outcome during your initial consultation. Your medical professional will also discuss any and all health conditions you have, since certain disorders and conditions won't allow for safe treatments.
Why People Choose Laser Skin Resurfacing
Anyone who is on the fence about whether to get a laser skin resurfacing treatment usually makes their decision after seeing fractional CO2 before and after photos. The results speak for themselves when you see how people have been able to transform their appearance with a single treatment. Most people choose CO2 laser skin resurfacing to treat areas on their face, but the procedure is also safe for other areas like the neck, chest, back, legs and more. Every person reacts to treatments differently, but the most severe side effects include redness, swelling and slight pigment changes, which will all subside naturally over the course of several days.
Skin Deep Laser Services uses only the best laser technology to serve clients in Washington DC, Fairfax, Alexandria and Arlington, VA. Our goal with every client is to meet and exceed their expectations, and it all starts with an initial comprehensive consultation. We take the time to answer all of your questions thoroughly so you are completely comfortable with the process. Be sure to contact us to schedule your consultation today and learn if laser skin resurfacing is right for you.