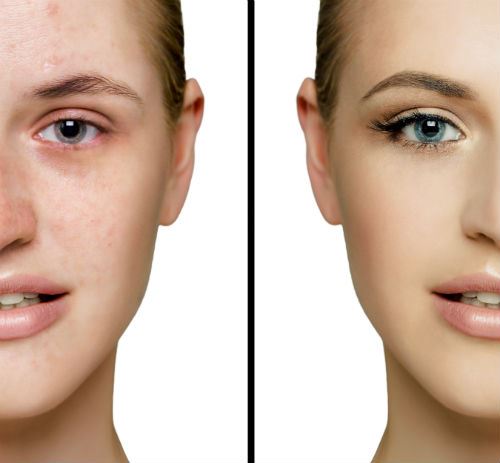 There are plenty of reasons why people choose to get laser skin resurfacing treatments. Whether it's to look younger, remove certain skin blemishes, improve skin texture or any other reason, laser skin resurfacing has quickly become the safest and most effective treatment option available today. But how do you know if you qualify for a treatment? The good news is the vast majority of people do qualify, but here are some things to consider to determine whether the procedure is right for you.
Your Skin Has Imperfections
The process of laser skin resurfacing works to eliminate pigmentation, remove irregularities on the skin, significantly reduce acne scarring, improve skin elasticity, wrinkles, fine lines and more. These skin imperfections can make your skin look unsightly, and sometimes make you look older than you actually are. When you look at laser skin resurfacing before and after photos, it sometimes doesn't even seem like it's the same person in the photo. You can consider yourself a good candidate if you have any of these imperfections on your skin.
You Have Acne Scars
Another reason why people choose laser skin resurfacing is if they suffer from acne scarring. Depending on the severity of the scar, multiple treatments may be required to significantly reduce the appearance of the scar. As the laser targets the damaged skin, new skin will eventually cover up the wounds to make your skin look cleaner, smoother and younger.
You Want Your Skin To Look Younger
Everyone wants to look younger, and laser skin resurfacing treatments can do the trick. Not only can you look several years younger with just a single treatment, but the process boosts continuous collagen production for six months after the treatment. With the right skin care techniques, you can enjoy smoother and younger looking skin for many years following your treatment.
Who Is Not A Good Candidate?
People with an immune system disorder, connective tissue disorder or other similar health issues need to consult with their medical professional prior to getting a laser skin resurfacing treatment. While it still may be possible to get treated, the CO2 fractional laser recovery timeline could be much longer if you have one of these disorders or other health complications. Your medical professional will determine the safety of the treatment and make the best recommendation based on your overall health.
Skin Deep Laser Services helps clients in Washington DC, Alexandria, Arlington and Fairfax, VA look younger and feel better in their skin every single day. We take great pride in our laser skin resurfacing before and after photos, because it reminds us of why we go to work every day. If you want to improve your skin in any way, then contact us for a free consultation to discuss the options best suited for you.