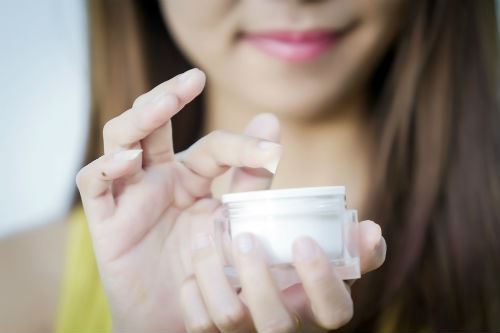 When you're ready to remove your unwanted tattoo, it's tempting to try to do it on your own. There are numerous products on the market claiming to effectively remove your tattoos. Not only do these products not work as advertised, but they can also be very damaging to your skin. The attempt at saving money by using these products can actually lead to spending more money in the long run. Instead, opt for a laser tattoo removal procedure, which is safe and will actually remove your tattoo. Here are a few things to think about if you're considering removing your tattoo on your own.
DIY Tattoo Removal Can Damage Your Skin
The majority of DIY tattoo removal products use chemicals to fade away the ink and remove layers of the skin. The reality is the tattoo ink is deep in the skin, and these products have to remove multiple layers of skin before it even touches the ink. You won't find too many legitimate before and after tattoo removal success photos by using these products. You are actually more likely to see stories about skin damage occurring than you are effective results. On the other hand, with a laser tattoo removal procedure, the ink pigments are targeted without damaging the skin at all.
Tattoo Removal Creams Can Cause More Pain Than Lasers
Tattoo removal creams may seem harmless when you apply them, but once they start working to remove layers of the skin, the pain level can become high very quickly. Depending on the size and location of the tattoo, your skin may become so sensitive that it negatively impacts your quality of life. And since you have to continue applying the cream in order for it to be effective, it can seem like your discomfort is constantly increasing without giving the skin a chance to heal.
Compare this experience with laser tattoo removal and there is no comparison. While you may experience a little discomfort during your laser treatment, most people indicate the amount of discomfort felt is less than getting the tattoo put on in the first place. The best medical professionals will also use a cooling technology to minimize discomfort throughout the process.
Rely On Professional Laser Tattoo Removal Treatments
You'll see a lot of different answers to the question of "does tattoo removal work?" However, most of the success stories you'll see revolve around clients working with a medical professional to administer laser tattoo removal treatments. So if you've decided it's time to get your tattoo removed, skip the hassle and inconvenience of DIY products and rely on a professional to do the job for you.
Skin Deep Laser Services wants to help you safely and effectively remove your unwanted tattoo. Our clients in Washington DC, Fairfax, Alexandria and Arlington, Virginia have experienced great results, and we have before and after tattoo removal photos to prove it. To learn more about our process and to get to know our medical professionals, don't hesitate to contact us to schedule an appointment.