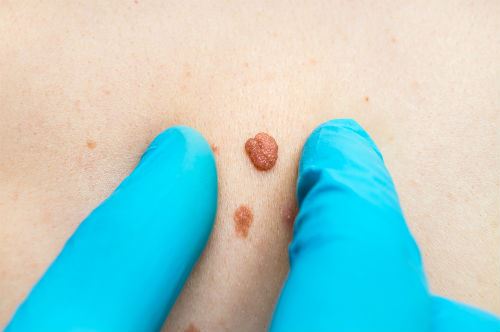 Removing a cherry angioma from your skin generally isn't necessary, but sometimes clients may be annoyed by them enough to want them removed. The good news is there are several cherry angioma removal methods available. However, removing them with laser treatments is by far the most effective method today for various reasons. Here are the main removal options you can consider for your cherry angiomas.
Excision
This treatment option involves shaving or cutting off the cherry angioma. Clients will experience some pain with this method, so anesthesia may be necessary in some cases. The process is generally quick and the results are immediate, but you have to be able to deal with a little pain for at least a few days during the healing process and a small divot in your skin.
Electrocautery Treatment
Electrocautery is another option for removal of a cherry angioma. This process involves burning off the cherry angioma with a particular tool. As you can imagine, this procedure could involve some pain, so anesthesia is sometimes needed depending on the size and location of the cherry angioma.
Cryotherapy Treatment
Cryotherapy is the freezing of the cherry angioma using liquid nitrogen. Clients can expect to experience some discomfort throughout the process, but anesthesia is usually only required if you have a low pain tolerance.
Laser Treatment
Laser treatments for cherry angioma removal are virtually painless and more effective than other treatment options. The laser will treat the cherry angioma without damaging surrounding skin and you can resume your normal activities without experiencing any pain or side effects, in most cases.
Which Treatment Option is Best For You?
Your medical professional can help you determine which treatment option is best for your cherry angioma removal. Several factors come into play when deciding your treatment option, and the cherry angioma removal cost is one of them to keep in mind. It's difficult to determine the best option without seeing the cherry angiomas, so scheduling a consultation with your medical professional is the first step to take.
Skin Deep Laser Services offers the most efficient and effective procedures for the removal of a cherry angioma. We've helped hundreds of clients in the Fairfax, Annandale, Springfield and Alexandria, VA areas have clearer skin by using the latest technology for treatments. Be sure to contact us today to set up your free consultation to learn about your options for cherry angioma removal.