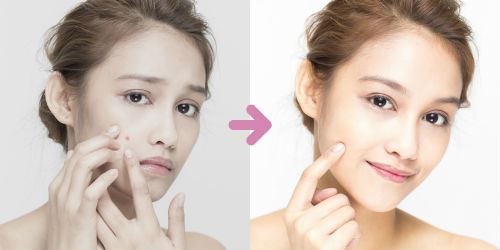 Acne breakouts will happen to almost everyone at some point in their life. There are two extremes when dealing with acne. Some people use every product they can get their hands on to treat it, while others simply do nothing and let the acne go away naturally. The one thing many people don't realize is there are different types of acne, and each type requires different types of treatments. And if you already have acne scars from past acne issues, there are various laser acne scar treatments to consider as well. Here are some of the most common types of acne and what you can do to deal with them.
Inflammatory Acne
Inflammatory acne is usually the result of an infection in the body, which creates inflammation and can lead to bumpy acne on the skin. This type of acne can't really be prevented, and treatment options aren't clear-cut. Since the acne is a result of an infection, it's best to consult with a medical professional to determine what treatment options are best for your skin type.
Hormonal Acne
Hormonal acne is the type of acne most women are familiar with. You will know you're dealing with hormonal acne if it shows up around the same area each month, and around the same time each month. Keeping your skin clean at all times and controlling the amount of oil on your skin can help prevent this acne from flaring up. If you've suffered from hormonal acne in the past, you may be a candidate for laser acne scar treatments to clear up your skin.
Comedonal Acne
Comedonal acne is easily the most common type of acne, since it starts with blocked pores in the skin. If you've dealt with comedonal acne for a large portion of your life, you may be searching for acne scar treatments that really work. Preventing this type of acne comes with a skin care routine designed to keep your pores clear. However, if a significant amount of damage is already done, it may be time to look into scar revision cost options to determine whether the procedure is right for you.
Cystic Acne
Cystic acne is the result of a serious buildup of oil and bacteria in your pores. There aren't many treatments for this type of acne, since it generally appears under the skin. Your best option when dealing with cystic acne is to see your medical professional for advice, especially if you're in pain as a result.
Skin Deep Laser Services knows all about the different types of acne, and whether laser acne scar treatments are the best options. We offer various services to clients in the Alexandria, Fairfax, Springfield and Annandale, VA areas, and are ready to help you when you need it. Be sure to contact us to learn more about the type of acne you may have, the scar revision cost and any other questions you may have about skin treatment services.