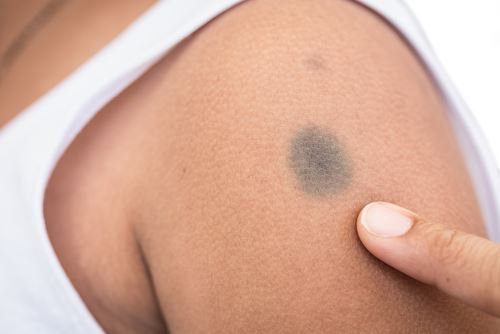 For the most part, pigmented lesions are simply unattractive. However, some of them can be potentially cancerous, especially if they are oddly shaped, itch or sting. If that's the case, you should see a dermatologist immediately.
If your pigmented lesions are more annoying than life-threatening, pigmented lesion laser treatment could be your solution. The procedure generally doesn't take too long and you'll have attractive skin to show off in no time!
Effective, Non-Surgical Treatment
Pigmented lesion treatment includes the use of CO2 lasers to essentially remove old skin and replace it with new skin. The new skin aids the healing process by activating the skin's stem cells and accelerating the body's natural elastin and collagen production. Anyone who is afraid of going under the knife for any type of procedure can rest easy knowing pigmented lesion laser treatment is the best and most effective non-surgical treatment.
Who Can Receive Pigmented Lesion Treatment?
Any skin type is a good candidate for pigmented lesion laser treatment. However, there are some points to keep in mind. People with immune disorders, an increased tendency toward scarring, connective tissue disorders or similar conditions should not attempt to undergo the procedure. These conditions could cause complications and lead to more damage to the skin or other possible health issues.
Side Effects and Recovery Process
The great thing about pigmented lesion treatment is there aren't any major side effects for most people. Every skin type is different, but most people will experience some redness, swelling, irritation, pigment changes and, in extreme situations, scarring. These side effects will generally subside in a few days to a few months.
The effectiveness of CO2 lasers is unmatched. Most people only need one treatment, but special conditions may require multiple treatments. One thing to keep in mind is the CO2 lasers target specific pigmented lesions and they won't usually come back once removed. However, there's the possibility of more lesions sprouting in other places. As long as you have a proper skin care routine, you can prevent more pigmented lesions from appearing.
Skin Deep Laser Services uses only the best CO2 lasers for pigmented lesion laser treatment in the Washington D.C., Alexandria and Arlington, VA areas. If you're ready to remove your unsightly pigmented lesions, or have any questions about the process, feel free to contact us at any time.