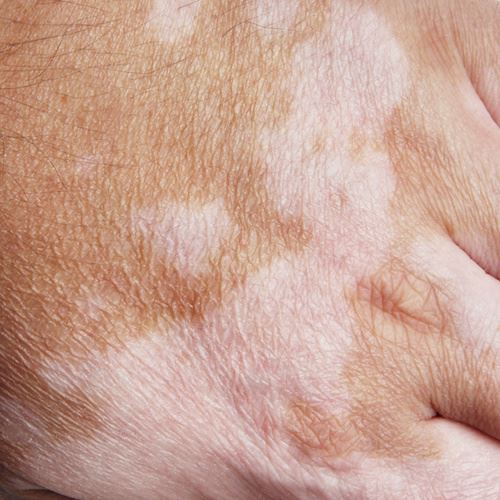 Pigmented lesions are extremely common and most of them aren't dangerous to your skin or overall health at all. They are formed because of a substantial amount of melanin in the skin, which can't be prevented or avoided. In fact, sometimes pigmented lesions can be present at birth in the form of freckles, birthmarks or moles and can form later on in life as age spots. While most of the time it's not medically necessary to remove pigmented lesions, laser therapy is an option for anyone who doesn't want to see their skin blemishes anymore.
Main Causes of Pigmented Lesions
As mentioned, some pigmented lesions are present at birth. Other causes can include hormonal changes, excessive sun exposure, certain medications and simply getting older. In general, there's no reason to be alarmed when you see these skin blemishes pop up. But it is important to monitor them closely and see a licensed dermatologist if the spots become raised, significantly discolored or continue growing in size. In rare instances, these could be a sign of melanoma, but most of the time they are harmless.
Laser Therapy As A Treatment Option
Laser therapy is available to treat pigmented lesions and create clear and smooth looking skin. The QuadroStar Pro Yellow laser is the top-of-the-line laser on the market today and can sometimes remove your skin blemishes in one session. The laser therapy treatment session will last around 30 minutes, depending on how many pigmented lesions are being treated. Recovery time is usually pretty quick as well, although many clients choose to take a day or two off from work just to relax since the skin may be slightly irritated. And the best part about the QuadroStar Pro Yellow laser is once your pigmented lesions have been treated, they won't come back. However, it is possible for new blemishes to pop up due to sun exposure, aging and more.
Always Work With Qualified Medical Professionals
When you're ready to treat your pigmented lesions, it's critical to work with a reputable and qualified medical professional who uses the best laser technology. The pro yellow laser for pigmented lesions is the best available laser at this time and delivers optimal results. So when you're looking for a medical professional, be sure to ask them what laser technology they use and do your research on it so you can feel comfortable with the procedure.
At Skin Deep Laser Services, we are proud to use the QuadroStar Pro Yellow laser to treat pigmented lesions and other skin blemishes. In fact, we are the only provider on the east coast to use this top-of-the-line laser technology. We always want to provide the best possible service for our clients and it starts with the technology we use to help us deliver outstanding results. Earning your trust is our number one priority, so contact us today if you've been thinking about removing your pigmented lesions and schedule a free consultation to discuss your options and desires.