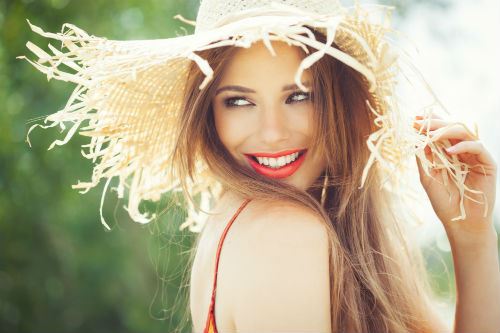 Summer is here! That means it's time to take a close look at your current skincare routine and make some adjustments to ensure it's protected as much as possible. Most of the time it won't take drastic changes to keep your skin healthy and glowing, but it all depends on how much it will be exposed to the sun. Whether it's getting a chemical peel treatment or simply increasing your water consumption, here are some tips for creating the ultimate summer skincare routine.
Start With A Chemical Peel
A chemical peel provides more benefits than simply making the skin look great. Since the process exfoliates the skin, it allows for moisturizers, sun protection and other products to absorb into the skin and be more effective. So you'll not only enjoy the chemical peel results from an appearance perspective, but you'll also have healthier skin throughout the summer. And don't forget to get another chemical peel when summer has ended to repair any skin damage caused by the sun.
Keep Your Body Hydrated
If you have dehydrated skin, you'll have a hard time making it look how you want it to. Using creams and moisturizers when your skin is dry will only temporarily cover up the dryness, as well as the larger issue of dehydration. Make it a habit to always have a water bottle next to you this summer and drink from it throughout the day. Not only will your body be hydrated, but you'll be surprised at how much your skin glows as well.
Wear Sun Protection
Sun protection is always necessary during the summer, even on cloudy days. It's especially true to wear sun protection if you've recently gotten a chemical peel treatment. The new skin needs to be protected even more, since it's more vulnerable to getting sun damage. Even a light sunscreen will make a huge difference in how your skin looks throughout the summer and beyond.
Treat Any Pigmented Lesions
If you have any hyperpigmentation, like a pigmented lesion, it may be best to get it treated right away. A pigmented lesion treatment can take a matter of minutes and the results will be immediate. Excessive sun exposure to existing pigmented lesions can increase their size and potentially cause other issues. It's best to get them treated so you won't have to worry about them as you're enjoying the outdoors this summer.
Skin Deep Laser Services wants all of their clients to have the healthiest skin possible during the summer. We offer various services to our clients in Washington DC, Fairfax, Alexandria and Arlington, VA to ensure all needs are met. Whether you know exactly what you need or if you need advice on how to take care of your skin this summer, don't hesitate to contact us at any time to schedule a consultation.