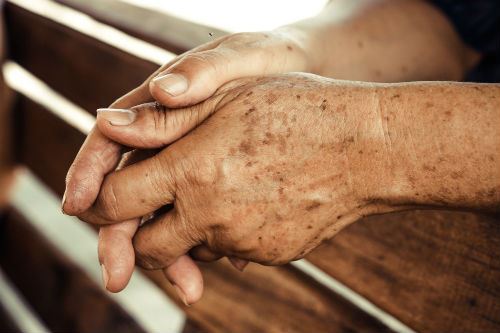 Have you begun noticing some spots on your skin as you've gotten older? If you have, you aren't alone. These are commonly called age spots or pigmented lesions and are generally harmless. However, it's still natural to have questions about your pigmented lesions, including why they showed up on your skin in the first place and what type of pigmented lesion treatment options are available. Here are answers to commonly asked questions about pigmented lesions.
What Causes Pigmented Lesions?
Although pigmented lesions are often referred to as age spots, your age isn't the sole reason why they appear. You will notice these spots appearing when your body creates an excessive amount of melanin, which is what gives the skin its color. These areas could be visible at birth or develop over time due to getting older or being excessively exposed to the sun.
What Treatment Options Are Available?
If you're searching for pigmented lesion treatment, you may come across many options. Your medical professional may prescribe you a cream to reduce the appearance of the spots or you could purchase an over-the-counter cream. However, neither of these options are nearly as effective as pigmented lesion laser treatment. The fractional CO2 laser is known for being the best for laser skin resurfacing, and it can effectively treat pigmented lesions as well. Of course, it's always recommended to work with a qualified medical professional before undergoing any of these treatment options.
Are Pigmented Lesions Dangerous?
Pigmented lesions generally do not have any risks associated with them. However, it's important to monitor any spots that are raised or shaped abnormally and seek medical attention if anything seems out of the ordinary.
Am I A Good Candidate For Pigmented Lesion Revision Treatments?
Virtually anyone can get a pigmented lesion treatment. When you visit your medical professional for a consultation, they will analyze your skin and your current health status to determine whether there are any risks to be cautious of. However, the pigmented lesion laser treatment itself can be completed on almost any skin type.
How Often Can I Get Treated?
You are not limited to the amount of pigmented lesion treatments you can get. Some people have many pigmented lesions in different areas of their body, so it may be best to spread out treatments over the course of several months. It's recommended to get a couple areas treated at one time then move on to other areas after about six months.
Skin Deep Laser Services provides safe and effective pigmented lesion laser treatment procedures for its clients in Washington DC, Fairfax, Arlington and Alexandria, VA. We use only the best quality equipment and have the most qualified medical professionals to perform any procedure. To schedule your free consultation to evaluate your pigmented lesions, contact us today.