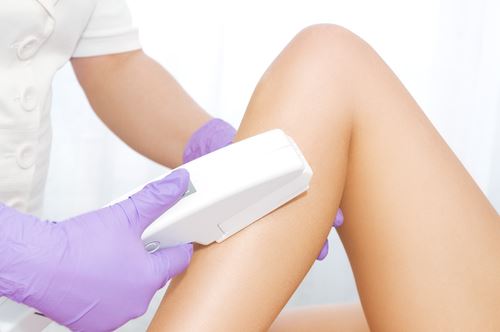 Shaving, waxing and plucking your hair can get tiring after a while. You may or may not have considered laser hair removal in the past, but now may be the time to consider or reconsider it. With today's technological advancements, affordable laser hair removal is not only possible, but also safe and effective in most cases. However, with all the different lasers on the market, how do you know which one is best for you? Here are some reasons why the Quanta Pronto Laser is the top of the line.
The Gold Standard of Hair Removal Lasers
Out of the different types of hair removal lasers available, the diode laser is considered to be the gold standard. The Quanta Pronto Laser is a diode laser, known as the fastest and most effective laser on the market. If you're looking for the best hair removal laser, this is the one.
The Quanta Pro Laser proven to be able to treat a grown man's full back in less than ten minutes. It works by targeting the vascular supply to each hair follicle, as well as the melanin, in order to produce the best possible results in the quickest possible timeframe.
Skin Type Matters For Some Lasers
With many other lasers, your skin type makes a big difference toward the laser's effectiveness. However, with the Quanta Pronto Diode Laser, all skin types can be treated just as effectively. Since it has a longer wavelength than most other lasers, it can reach the base of the hair follicle to produce the best results.
Quick, Effective and Proven
When you're looking for the best hair removal lasers, several factors should be taken into consideration. Of course, you want the results to be as immediate as possible, but you also want them to be permanent. The Quanta Pronto Laser has proven to be one of the most effective lasers when it comes to the amount of treatments it takes to create permanent stoppage of hair growth. Quick, effective and proven are three characteristics to look for in a hair removal laser, and the Quanta Pronto Laser has them all.
Skin Deep Laser Services provides the best hair removal treatments for people in the Springfield, Burke and Lorton, Virginia areas. We utilize the Quanta Pronto Diode Laser in our practice to deliver the best results, so contact us to set up a free consultation.