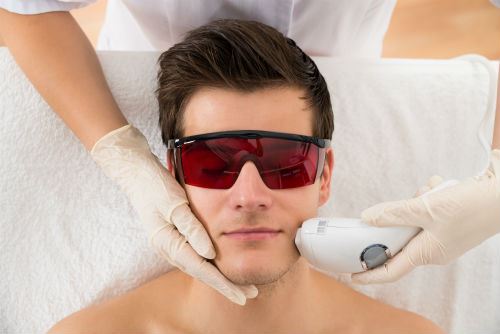 Unwanted facial hair can be annoying and unsightly. Sometimes it doesn't matter how many techniques or products you use, the stubborn hair will still return. The best facial hair removal procedures may vary among different people, but one definitely stands out among the rest.
If you're looking for a more permanent option, laser hair removal is the way to go. No matter if you are male or female, here is an ultimate guide for facial hair removal, including the multiple options available to you.
Hair Removal Creams for Quick and Temporary Removal
Choosing the best hair removal cream is always an option for temporary removal. People choose creams if their skin is sensitive to shaving, or if they don't want to go in for waxing treatments. Since the cream only removes the hair at the surface level, the results are similar to shaving. You will have to use the cream every few days in order to keep the facial hair away.
Laser Hair Removal for Permanent Results
The great thing about laser hair removal is the procedure can be done anywhere on your face or body. The lasers will actually target individual hair follicles, without damaging any other hairs or your skin in the process. If you want to remove some facial hair, but leave others, you can do so.
Laser hair removal could require multiple treatments. But if you follow the treatment schedule, you will enjoy permanent results and not have to worry about facial hair again. The treatments are not painful, and there are very few side effects. This is the best facial hair removal option for permanent hair removal.
Which Method is Best For Your Facial Hair?
Everyone is different when it comes to how they prefer to remove their facial hair. If you're a female with facial hair, you likely want to do the procedure with permanent results. But if you're a male, you may not want permanent results, just in case you wish to grow out your facial hair in the future.
The good news is most facial hair removal procedures can be done on any skin and hair type. This means your options are open, so the best procedure comes down to preference and cost considerations.
If you have any concerns about which facial hair removal procedure is best for you, be sure to contact us at Skin Deep Laser Services. We offer services to clients in the Fairfax, Alexandria, Annandale and Springfield, VA areas and would enjoy the opportunity to discuss your specific options with you.