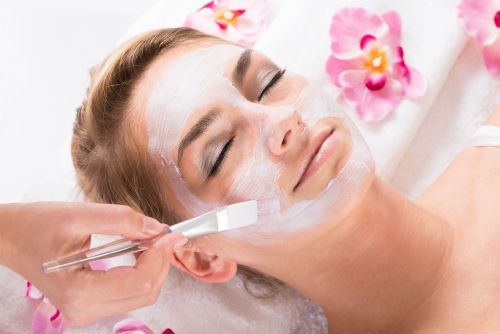 The results of a chemical peel speak for themselves. If you have aging skin, scarring, saggy or droopy skin, wrinkles, pigmentation issues or other skin conditions, you may experience many chemical peel benefits when you go through the procedure. However, what many clients don't understand is the procedure isn't suitable for everyone because of the chemicals used and other factors. Here are a few things to take into consideration when you're thinking about getting a chemical peel treatment.
What Do Chemical Peels Treat?
Many clients experience great chemical peel results if they have the conditions we mentioned previously. While these skin conditions are not bad for your health, they are unsightly and can be embarrassing. The people who consider chemical peels want a more youthful and rejuvenated skin appearance, and that's exactly what the procedure can do.
Chemical Peels Aren't For Everyone
The best candidates who receive positive chemical peel results are people of all skyn types and tones. However, you are not a great candidate if you are taking accutane and/or allergic to aspirin. Also, if you actively have an infection, broken skin, sunburn, sores, skin diseases, are nursing or pregnant or have other skin ailments, you may want to avoid a chemical peel treatment.
Pain Tolerance Required For A Chemical Peel
Whether you're getting a chemical peel for acne or other minor skin ailments, you need to be prepared for the procedure. You shouldn't experience a significant amount of pain, other than a stinging sensation in your skin. Very light blistering is common prior to the old skin peeling off, but in general your pain tolerance doesn't have to be very high.
Consult With Your First
As with any treatment on your skin, you should consult your doctor to get the best chemical peel results. Everyone's skin is different, so your medical professional will recommend different treatment options, recovery plans and other aspects to ensure the chemical peel works most effectively for you.
Skin Deep Laser Services offers the best chemical peel treatments in the northern Virginia area, including Springfield, Fairfax, Alexandria and Annandale. Most of our clients have many questions about the procedure and whether it's right for them. We will be honest and upfront with you about the possibility of having a chemical peel done, so call us today to setup your initial consultation.