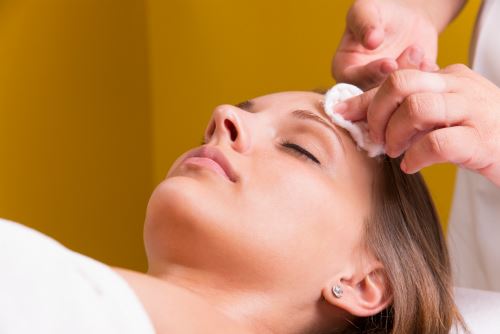 Before you get a chemical peel, you need to educate yourself about the procedure, the side effects and the recovery process. If you've already received your chemical peel procedure, you've come to the right place to see how to take care of yourself afterward! You likely are experiencing some sensitive skin. It may be dry, irritated and even peeling. These are completely normal side effects, but there are some things you can do to help your chemical peel recovery go as smoothly as possible.
Stay Indoors As Much As Possible
Try to reduce your exposure to the sun as much as you can following your chemical peel treatment. Your skin cells are new and vulnerable, so you don't want them to experience any damage from UV rays. If you can't avoid the sun, be sure to wear a strong sunscreen and apply it frequently to protect the skin. Depending on the type of chemical peel you received, you should only have to do this for a few days.
Be Gentle With Your Skin
Following your chemical peel recovery, you should treat your skin like a new baby's skin. Even a regular washcloth can be too rough on the skin and cause more irritation and delay your chemical peel recovery. Your skin will be more vulnerable than it's been in a while following a chemical peel, so be as gentle as possible for a few days or weeks until it gets back to normal.
Clean Your Skin Frequently
It's very important to keep your skin clean immediately following a chemical peel procedure. However, cleaning it too much can lead to drying it out as well. The main point is to wash the affected areas if they get dirty. There's a low risk for infection, but keeping the skin clean can accelerate the recovery process.
Don't Irritate Your Skin
You're likely pleased with your chemical peel results, so don't ruin them by not taking care of your skin afterward. Don't pick at your peeling skin and avoid touching it as much as possible, as tempting as it may be. The more irritation the skin has, the longer the recovery time will be.
Skin Deep Laser Services has treated numerous clients with chemical peel procedures and has helped them recover flawlessly. For questions about the procedure, recovery process, or to book a free consultation, be sure to contact us today. Our services are available to everyone in the Annandale, Alexandria and Fairfax, VA areas.