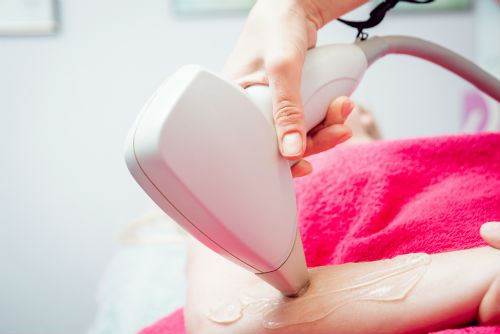 You don't have to look very hard to find out about the different hair removal procedures available. Whether it's shaving, waxing, hair removal creams or laser hair removal, it's difficult to determine which one will be most effective for you. While the best hair removal procedure may depend on your skin type and how much hair you have, lasers tend to provide the best results. But there are plenty of misconceptions about the use of lasers for hair removal, so we are here to help you dispel them.
Misconception: Your Skin Isn't Suitable For Laser Hair Removal
With the technological advancements today, laser hair removal can work on any skin type, no matter how light or dark it is. And it doesn't matter what color your hair is either, so we can remove that misconception as well. This misconception has been around for years, but the technology has finally caught up enough to make it a non-factor.
Misconception: The Side Effects Aren't Worth It
The main side effect clients experience following the procedure is redness and possible skin sensitivity. Both of these will subside within a few days or up to a couple weeks. However, having a skilled, licensed and experienced professional provide the treatment can significantly reduce even minor side effects.
Misconception: Your Skin Could Be Damaged
Lasers and skin don't seem to match very well in the minds of some clients. But the reality is laser hair removal is one of the safest and least invasive procedures available. Again, having the right professional will minimize the risks of the procedure, so choose them carefully.
Misconception: Laser Hair Removal is Painful
One of the most common questions asked is "does laser hair removal hurt?" If the procedure was excessively painful, then it wouldn't be considered as one of the best hair removal procedures available. Throughout the entire process, you may feel pain as minor as a slight pinch. And while you may associate lasers with heat and burning, the technology today allows the lasers to actually feel cool on your skin.
Skin Deep Laser Services has heard every misconception in the book about laser hair removal. If you live in the Alexandria, Fairfax, Annandale or Springfield, VA areas and have any questions about the effectiveness of laser hair removal, don't hesitate to give us a call at any time.