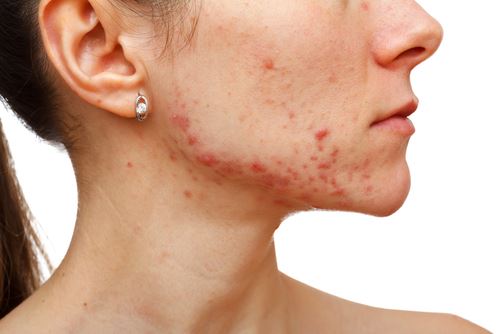 If you've experienced problems with acne throughout your life, you've probably tried seemingly everything to clear it up. Laser acne scar revision treatments are becoming more popular due to their non-invasive nature and ability to provide more immediate results than creams or home remedies. The laser actually targets the affected skin with a light beam of energy to get rid of acne nearly instantaneously.
Exactly how does a laser acne treatment improve your skin? Continue reading to find out what it does and to determine whether you may be a good fit for the procedure.
Removes Unsightly Scarring
Acne can cause scarring anywhere on the skin. Laser acne scar revision treatments help remove the bad skin and allow new skin cells to develop. The heat and energy from the laser will essentially remove small portions of skin, in a pixelated fashion, allowing new skin to grow.
A topical anesthetic is applied prior to your treatment to help maintain comfort during the procedure. There are many factors that decide how many treatments you may need to revise you acne scars, including the severity of your scarring, your skin type and immune system. Plan ahead and consider multiple treatments to achieve the best results.
Experience Less Breakouts
Bacteria and oils produced by sebaceous glands combine to cause acne breakouts. Laser acne scar revision treatments will target bacteria and shrink the sebaceous glands so less oil will be produced. As a result, your breakouts will be limited and any scarring will slowly disappear. Oils will always surface from the glands naturally, but the process will be much slower so you'll be able to keep a better handle on potential breakouts.
Is Laser Acne Treatment Permanent?
There aren't enough studies out there to definitively conclude laser acne treatment is permanent. People with severe acne issues will have to undergo several treatments in order to get the acne under control and enhance the skin.
Getting a laser acne scar revision treatment will work much faster than using creams, but you still may have to use some topical cream afterward. Once you undergo a few treatments, your doctor will recommend how to take better care of your skin to prevent further breakouts. Your healthier skin shouldn't be as prone to developing acne, but you still may have to get additional treatments over time to keep it under control and touch up some areas.
If you've ever considered getting laser acne treatment for your skin, now is the time. It's a big decision to make in many ways, so contact us if you're in the Fairfax or Northern Virginia area.