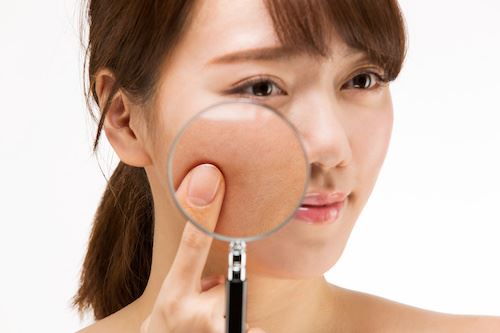 Skin discoloration is commonly referred to as melasma. Most of the time melasma is completely harmless, but it's also unattractive depending on the severity and the location. The good news is a fractional CO2 laser treatment can go a long way in evening out your skin tone over time by eliminating skin discoloration. If you frequently experience melasma, we've broken down some of the ins-and-outs of the condition to help you gain a better understanding of it, including preventative suggestions and treatment options.
What You Need To Know About Melasma
Melasma typically occurs on the face, but can show up anywhere on the body that's frequently exposed to sunlight. There isn't one specific cause for melasma development. Experts typically agree, however, that excessive sun exposure creates an overproduction of melanocyte and can lead to skin discoloration. Anyone can develop melasma, but it's most commonly seen in women. Pregnancy or other hormonal fluctuations can increase the chances of developing melasma, and it will sometimes subside on its own without the need for a fractional CO2 laser treatment.
Preventing Skin Discoloration
Protecting your skin from the sun is the number one way to prevent skin discoloration. Wearing sunscreen before stepping out in the sun and reapplying it if you're out for an extended amount of time can help tremendously. It's not possible to prevent melasma if you are pregnant, and getting a fractional CO2 laser treatment is not advised during pregnancy. Doing your best to limit direct sun exposure to the skin is the number one way to not develop any sort of skin discoloration.
Treatment Options For Skin Discoloration
While there are plenty of over-the-counter creams and medications you can use to treat melasma, the pro yellow laser for melasma is by far the most effective. Chemical peels can also be effective depending on the severity of the discoloration and the expertise of the professional administering it. With a fractional CO2 laser treatment, collagen production in the skin gets a boost and your skin tones will slowly even out over the following several weeks.
Skin Deep Laser Services uses the QuadroStar Pro Yellow Laser, which is widely known as the best laser on the market today. We truly believe our clients deserve the best service and it starts with our investment in the best equipment possible. When you come in for your initial consultation, we will evaluate your skin and ask you a series of questions to determine whether the pro yellow laser for melasma is appropriate for you. Don't hesitate to contact us at any time to begin the process and be on your way to having healthier skin.