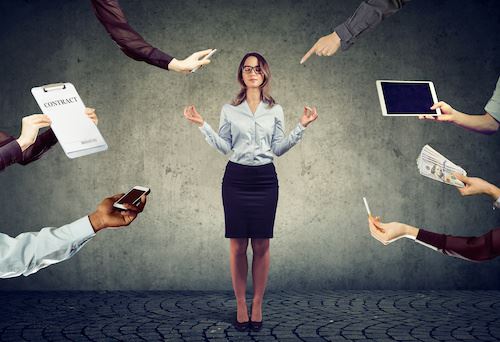 Many times acne breakouts are difficult to keep under control due to genetics or other factors outside of your control. However, most of the time there are some things you can do to help minimize the number of breakouts you have or at least limit the severity of them. You may be especially conscious of these tips if you've previously received laser acne scar treatments and want to be more proactive in keeping your skin healthy. Practicing these three tips can go a long way in maintaining clear skin.
Practice Stress Management
Everyone has to deal with stressful situations at some point during their lives. If you're seemingly always in a state of stress, you may notice acne breakouts becoming more regular. Before having to undergo acne scar revision, try practicing some stress management techniques and see if your acne gets under control. This may be as simple as exercising before, during or after work, taking breaks throughout the day, meditating or anything else that relaxes you. The higher your stress levels are, the greater the risk is of experiencing acne breakouts.
Alter Your Diet
Certain foods that are high on the glycemic index can cause acne breakouts if consumed regularly. These foods include greasy or fried foods like pizza or French fries. Planning your meals ahead of time and incorporating healthier options could prevent you from having to get an acne scar revision procedure. Healthy proteins, fiber, healthy fats and simple carbohydrates are ideal. Your skin will appreciate it as much as your body does overall.
Implement Good Skincare Habits
Being consistent with your skincare throughout the year, especially if you frequently experience acne problems. An acne scar revision treatment can significantly reduce the appearance of existing acne scars, but then it's up to you to maintain the clear skin. Cleaning the skin with a cleanser that works well for you every day is a good start. Showering or washing the skin with a wet washcloth after exercising or sweating may prove to be beneficial as well. Once you've established a regimen that appears to be working for you, be sure to stick with it as much as you can.
Skin Deep Laser Services offers the highest quality laser acne scar treatments for clients, but we always want to help our clients maintain the best looking skin possible. Acne scars can be unsightly and difficult to remove with an over-the-counter cream or other products. Once you've gone through an acne scar revision procedure, you can work toward keeping your skin clear, smooth and healthy. Feel free to contact us at any time to schedule a consultation and see how we can help you.