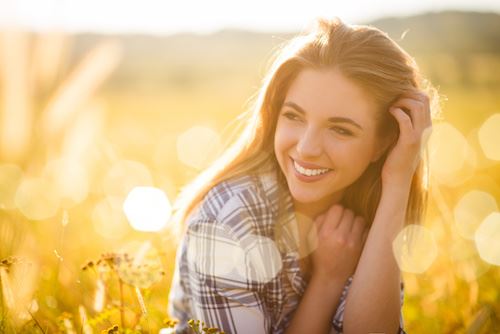 When the summer comes to an end and you're spending more time indoors and away from pools, lakes, beaches and other outdoor spots, it's time to take a close evaluation of your skin. If you were proactive in your skincare habits, then you may not have experienced any sun damage at all. However, extensive sun exposure is more likely to cause at least a little sun damage, so taking action right away is important. Depending on the extent of the damage, a simple chemical peel may be all you need. Or if the damage is more severe or if it hasn't been addressed in many years, then a fractional CO2 laser treatment may be the best option. Here are the best ways to address sun damage on your skin.
Laser Skin Resurfacing Treatments
A fractional CO2 laser treatment is designed to revise skin issues like sun damage, uneven tones and more. The medical professional will send a laser beam into the affected area, which creates tiny spaced columns in the skin. Your skin will then naturally go to work repairing those columns, resulting in old skin being pushed out and new skin being revealed. Since the fractional CO2 laser treatment is targeted, the surrounding skin is left untouched, which leads to a quicker healing process. And as an added benefit, laser skin resurfacing treatments promote collagen production that can keep your skin looking great for months afterward.
Chemical Peel Treatment
A chemical peel treatment is another effective way to reverse the appearance of sun damage. Whether the damage is minimal or severe, a chemical peel is safe and effective and only takes a matter of minutes to administer. When the chemical solution is applied to the skin, an exfoliation process starts to remove the damaged skin and replace it with new skin. The peeling process can take up to about 12 days to complete, so avoiding sun exposure during the process will make it more effective.
When You Should Take Action
Any amount of sun damage should be addressed as soon as possible. When you visit a reputable professional to talk about your skin, they will do a thorough evaluation to determine if any treatments are necessary or if you simply need to avoid the sun for a few days. Not addressing sun damage can lead to unsightly skin over time, so don't delay in getting an evaluation.
Skin Deep Laser Services offers the best fractional CO2 laser treatment because of the high-quality lasers and professionals we have. We understand the fractional laser resurfacing cost can be a concern for some of our clients, so we will be completely transparent with you in this regard. Our goal is to give you as much information as you need to feel comfortable about the decision you ultimately make. It all starts with your initial consultation, so contact us today to schedule yours.