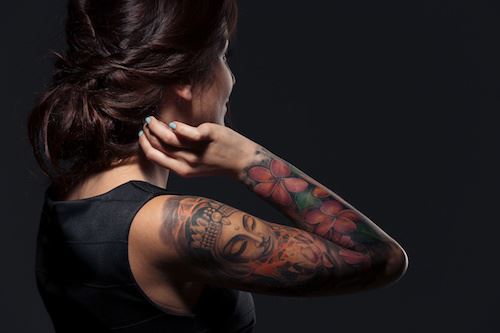 One of the biggest considerations people have to make when getting rid of an unwanted tattoo is the cost to do so. If you do any research online about the cost of tattoo removal, you'll likely see it varies widely. This is because many different factors go into determining the cost and no two tattoos are alike. A laser tattoo removal professional will have to evaluate your tattoos thoroughly before giving an estimated cost. Here are the factors they will look at.
The Quality of the Tattoo
If you got your tattoo put on by a professional, they likely used high-quality ink that was inserted deep into the layers of the skin to ensure the colors remained bright. While this is great when you like your tattoo, it makes the laser tattoo removal process a little more difficult. A high-quality tattoo will take more treatments to break up the ink, but a lower quality one won't take as many.
The Ink Colors in The Tattoo
Darker colored ink typically can be removed much quicker. Multi-colored tattoos take more effort to remove since different wavelengths from the laser are required to target the different tones. Your laser tattoo removal professional will evaluate the ink closely, as some tattoo artists mix different colors to create the perfect undertone. This could be a major factor in the number of treatments required to remove it.
Location on The Body
Once you get a laser tattoo removal treatment, the body naturally goes to work to remove and absorb the ink particles. If the tattoo is located near an area on the body where blood typically flows quicker, like the heart, then most of the time it will disappear more quickly. Everyone's body is different so it's sometimes impossible to give a specific timeline, but in general, you can expect fewer treatments if the tattoo is located near the heart.
Size
Size matters when it comes to the cost of tattoo removal. The larger your tattoo is, the more it will cost per treatment and the more treatments will be required. When you visit your laser tattoo removal professional, they will tell you their cost per square inch of tattoo and how many treatments they estimate you will need.
Skin Deep Laser Services uses the highest quality lasers to help clients remove their unwanted tattoos. Take a look at our before and after tattoo removal gallery to see what kind of tattoos we have successfully removed in the past. We take pride in being as transparent as possible with our clients regarding any treatments, including what we expect the cost to be. If you have any questions about how the process works or any other concerns, don't hesitate to contact us at any time.