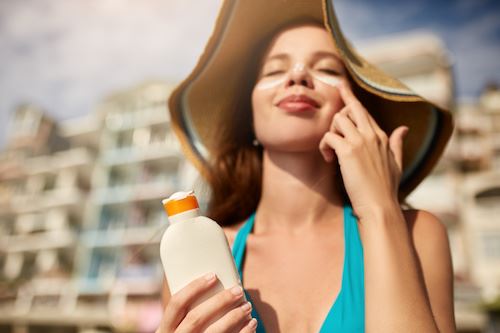 Most people have had to deal with acne to some extent during their lifetime. Acne breakouts are more common in a person's teens and into their 20's and 30's, but it can happen to anyone at any time. If you regularly suffer from acne, there are certain things you should and shouldn't do. Sometimes experimenting is the best thing to do since everyone's skin is different and may react differently to products and skin care techniques. And of course, acne scar laser treatments are always available to remove any existing blemishes. Consider these tips for caring for your acne.
Wear Sunscreen Regularly
Wearing sunscreen will protect your acne and prevent it from getting worse. The main thing to consider is to invest in sunscreen that is oil-free to prevent clogging up your pores. Clogged pores can be one of the main reasons why you experience acne breakouts to begin with, so you don't want to make your acne worse as you're trying to make it better.
Moisturize Your Skin
You may be using anti-acne products to keep your breakouts under control. While some of these products can be effective, they also often dry out the skin. Adding some moisture to the skin is important to keep it hydrated and prevent further breakouts. And if you've had acne scar revision treatments done in the past, it's especially important to use a quality moisturizer to protect the skin.
Don't Avoid Professional Treatments
Whether you're actively dealing with acne breakouts or if you have unsightly scars as a result of years of breakouts, don't avoid professional treatments. Take a look at a medical professional's scar revision before and after photos to get a glimpse of what your skin could look like after a treatment. Medical professionals will evaluate your skin and determine the proper treatment depending on various factors.
Don't Get Discouraged
Dealing with acne can be discouraging since you constantly feel like you need to cover it up. A treatment that worked for someone else doesn't necessarily mean it will work for you, so don't give up when a product doesn't work as well as you had hoped it would. Talk to your medical professional about acne scar laser treatments and maintain a positive outlook as much as possible.
Skin Deep Laser Services understands how acne can alter a person's lifestyle. We offer the best acne scar laser treatments that will reduce the appearance of even the most severe acne scars. We can also provide you with tips on how to keep your acne breakouts under control to prevent scarring from occurring in the first place. If you have any questions about acne scar revision treatments or how we can clear up your skin in general, contact us to schedule an initial consultation.