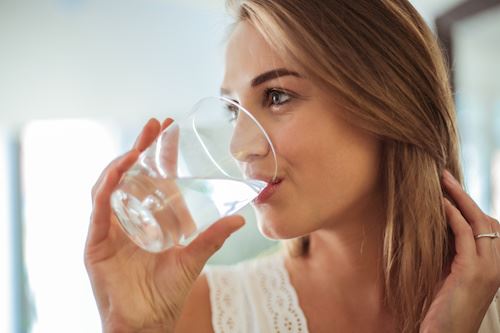 Many people want to have younger-looking skin, but there is some uncertainty as to how to achieve it. Anywhere you look you'll see a product or hear about a service claiming to be the best and most effective at making you look younger. If you aren't careful with some of these, you'll end up causing more harm to your skin than good. Things like a chemical peel facial can be a great start to eliminating skin blemishes, but regular skincare like wearing sun protection helps also. Here are four effective tips for achieving younger-looking skin.
Wear Sun Protection
Skin damage due to excessive sun exposure is very common. Many people underestimate how harmful UV rays can be and don't take proper care of their skin as a result. This could lead to wrinkled skin, hyperpigmentation and even more serious skin conditions. Always wear sunscreen when you'll be out in the sun and seek shade whenever possible. Otherwise, you may have to get a laser skin resurfacing treatment later on in life to get rid of excessive skin damage.
Get Quick Results With A Chemical Peel
A chemical peel facial is one of the most common treatment options for tightening up the skin and removing skin blemishes like wrinkles and fine lines. A medical professional will apply a safe chemical to the skin, which will begin a peeling process. This process removes old and damaged layers of the skin and reveals new and healthy skin underneath. Getting the chemical peel facial takes no more than about 30 minutes and the peeling process is usually completed within a couple of weeks.
Opt For Laser Skin Resurfacing To Smooth The Skin
People with hyperpigmentation, acne scars, wrinkles, fine lines or even an uneven skin tone often opt for a fractional CO2 laser treatment. This treatment option works when a professional sends a laser beam through the skin in the targeted areas, creating tiny columns in the skin. The skin then naturally goes to work repairing the skin, which removes old skin and replaces it with new skin in the process. The result of laser skin resurfacing treatments is fresh skin that will slowly improve over several months.
Keep Your Skin And Body Hydrated
Keeping your skin and body hydrated throughout the day is important to maintain healthy-looking skin. Dehydrated skin will look dry and flaky and will eventually begin wrinkling over time. Drink plenty of water daily and add some moisturizing cream to your skin as part of your normal routine. Hydrated skin is much stronger and is less likely to develop common skin blemishes.
At Skin Deep Laser Services, our goal is to help our clients look how they've always envisioned themselves looking at their age. We only use the best technology and employ the most skilled professionals to ensure our clients are safe and get the results they expect. Sometimes a chemical peel facial or a laser skin resurfacing treatment is the best place to start, but contact us today to schedule an initial consultation and discuss your needs with one of our professionals.