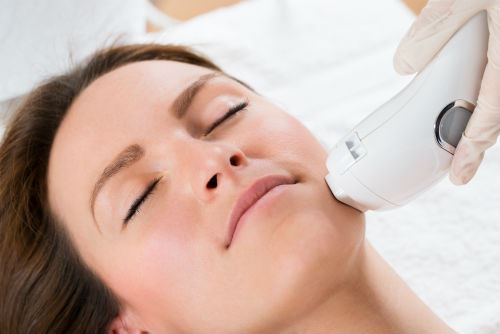 Hair grows differently for every person, whether it's the pace of growth or the amount that's grown. While there are numerous different causes for excessive hair growth, there are also many removal options available. Shaving and waxing may bring back the hair thicker than ever before, and no one has time to pluck excessive hair. With laser hair removal, you'll have the best chance at removing the extra hair permanently over the course of several treatments. Here's how it can work for you.
Factors Contributing to Excessive Body Hair Growth
It's important to know the underlying cause of your excessive hair growth before undergoing the best laser hair removal procedure. Some of the common factors include:
Specific medication you may be taking
Genetics
Weight gain
Adrenal gland failure
Overly waxing, shaving or tweezing
As you can see, some of the factors related to excessive hair growth are health-related. This is why determining the cause is critical so you can ensure you don't have any underlying health issues prior to undergoing your laser hair removal treatment. Most of the time genetics is the main reason for the growth of extra hair, so there's no significant cause for concern.
What Makes Laser Hair Removal Effective?
The best laser hair removal procedure is effective because the concentrated beam of light sent through the skin causes permanent damage to hair follicles, which prevents further growth as a result. However, laser hair removal is only effective when it's used on actively growing hair. Since hair does not always grow at the same time, multiple treatments will be needed in order to permanently achieve the results desired.
Treatments Are Quicker and More Permanent Than Shaving or Waxing
Laser hair removal treatments can take several seconds or a few minutes, depending on the amount of hair and the size of the area being treated. Even laser back hair removal shouldn't take more than about 30 minutes to treat. With shaving and waxing, you're actually pulling or cutting the hair from the follicles. This actually leads to the rapid growth of hair more often than not. So if you've spent years shaving or waxing, laser hair removal treatments can save you a lot of time and more permanently eliminate your excessive hair.
Skin Deep Laser Services provides the best laser hair removal treatments for clients in the Washington DC, Fairfax, Alexandria, Arlington areas. We use the high quality Quanta Pronto Diode Laser to target the hair and quickly remove it so clients don't have to spend a lot of time in our office. To learn more about how laser hair removal can solve your excessive hair problem, contact us today to schedule a consultation.