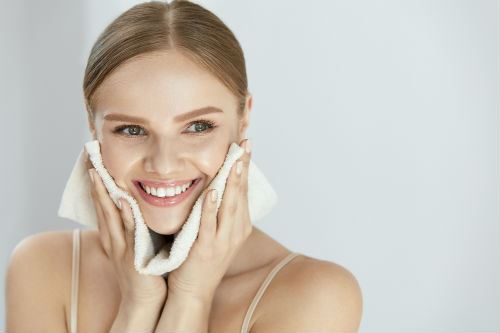 A single chemical peel facial can transform the skin in a matter of a week and makes it look more vibrant, younger and healthier. Of course, it's only natural for clients to ask about how the process works and what needs to be done in order to ensure the treatment is effective as possible. The good news is only minor adjustments to daily habits may need to be made, depending on each individual's lifestyle. Here are some things to consider to ensure you get the best chemical peel results possible.
Temporarily Pause Intense Exercising
The chemical peel process can take up to a couple of weeks to finish completely. During this time, it's recommended to halt any intense exercising. Sweat can cause slight inflammation to the skin and disrupt the peeling process, so it's best to avoid any activities where sweating will occur. You can still take a short walk or do other light exercises, but be sure to stop if you feel like you're going to start sweating.
Avoid Extensive Sun Exposure
Before your chemical peel facial, use a quality sunscreen to ensure the skin does not get sunburned. The chemical peel creates an exfoliation process to remove old layers of skin, so if your skin is sensitive due to a previous sunburn, then it may be even more sensitive after a chemical peel. In fact, many medical professionals will advise waiting until the sunburn has gone away completely before getting a chemical peel facial.
It's even more important to avoid extensive sun exposure after a chemical peel treatment. Since layers of skin are being removed, the new skin underneath is young and vulnerable. Any amount of direct sun exposure can cause sunburn, which could be more intense because of the fresh skin. Be sure and talk with your medical professional if sun exposure is unavoidable, so they can give you tips on how to best protect your skin.
Gently Clean The Skin Before And After A Treatment
Keeping the skin clean during the chemical peel process is important. This includes ensuring all makeup is cleaned off of your face thoroughly every day. Since the skin could be slightly sensitive, be sure to wash it gently with a soft washcloth and avoid scrubbing. Not only will your skin feel more comfortable, but you'll also be helping to ensure the best chemical peel results occur.
Skin Deep Laser Services provides the top chemical peel treatments to clients in Washington DC, Fairfax, Alexandria and Arlington, VA. Take a look at our chemical peels before and after photos to see exactly what a chemical peel treatment can do for you. And of course, never hesitate to contact us to schedule a free consultation to evaluate your skin and see how to make the most out of your chemical peel.