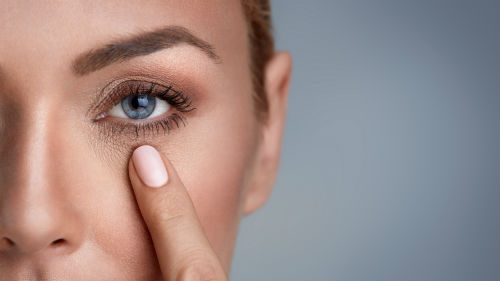 Your eyes are the first things you likely notice when you look in a mirror. They are also one of the first things people look at when you talk to them. When the skin around the eyes starts to wrinkle, sag or develop fine lines, many people can feel self-conscious about their appearance. Luckily, a quick search for a "chemical peel near me" will bring up results to help you rejuvenate your appearance. One of the safest and most effective ways to treat the skin around your aging eyes is with a chemical peel, so you owe it to yourself to give it a try once you learn about the chemical peel benefits.
Chemical Peels Promote Healthy and Youthful Skin
Since the skin around your eyes is the thinnest on your body, you have to be careful with it. Medical professionals generally use a medium peel in this area, since it targets the outer and middle layers of the skin to improve the skin cells deeper in the skin.
Some of the many chemical peel benefits include promoting the production of collagen, hyaluronic acid, elastin and other grown factors, which will generally slow down as people age. All of these factors combine to create a thicker dermis, tighter skin and a smoother skin surface. A chemical peel works to boost the production of these factors to enhance your skin.
The Chemical Peel Process
When a chemical peel is administered, it may take a day or two for clients to notice anything happening. The first signs will be dry-looking skin, and it may even make your skin look older for a day or two. Your skin may change colors slightly, depending on your natural skin color by the third day. By the fourth day, or even up to one full week, the skin usually peels off and will have a pink appearance. At this point, the healing process has begun and you need to follow the advice of your medical professional to have the best healing experience.
Always Rely on a Medical Professional
Chemical peels have many benefits and can technically be administered on your own. However, if you're dealing with your eyes, you should allow a medical professional to administer your chemical peel to prevent any accidents from happening. Just look at some chemical peels before and after photos to get an idea of the difference it can make in your appearance. When you have a medical professional administer yours, you'll get the best results without any risks.
Skin Deep Laser Services helps clients in Annandale, Alexandria, Fairfax and Springfield, VA look younger with chemical peels. Reducing wrinkles around the eyes, sagging skin and fines lines are just some of the many chemical peel benefits, and we would love to talk about them all with you. If you're ready to have a more youthful appearance, contact us today to set up a free consultation.