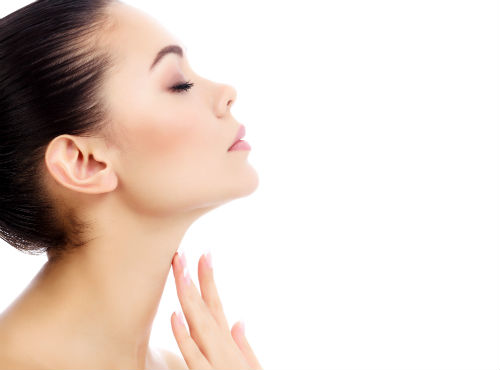 A chemical peel is one of the most effective ways to improve the texture and appearance of the skin. If you've gotten one before, then you know all about the chemical peel benefits. But what would happen if you would get multiple chemical peels?
The truth is many medical professionals recommend continuing chemical peel treatments in order to maintain the skin's smooth appearance. The best chemical peel results can happen with one treatment, but there are also several long-term benefits of getting multiple treatments. Here's what you can expect after getting several chemical peel treatments.
Skin Texture Improvements
Your skin texture can change over a period of time due to various circumstances. A single chemical peel can work wonders in smoothing the skin, but multiple treatments will maintain the smooth skin for months and years to come. The treatments work by removing the outer layer of the skin in order to reveal the newer, healthier and smoother skin underneath. The outer layer of skin is always exposed to different elements and potentially minor scarring, so the value of multiple chemical peels is always having a smooth skin texture.
Reduce Wrinkles and Fine Lines
A chemical peel facial can work wonders in reducing wrinkles and fine lines. Depending on the severity of these features, multiple chemical peel treatments may be necessary. However, even if a single chemical peel facial completely removes your wrinkles and fine lines, getting multiple treatments over a period of time will prevent them from coming back.
Unclog Pores
Your skin's pores can get clogged with various substances and debris over time. The problem with this is skin care products and moisturizers will not be as effective in creating the smooth and soft skin you strive to achieve. One of the chemical peel benefits is unclogging pores so you can have smoother and softer skin that will be more receptive to moisturizers and other skin care products.
Boost Collagen Production
Possibly the best of all the chemical peel benefits is the ability to boost collagen production. When a chemical peel treatment is working, it's actually creating just enough damage to the skin in order for it to begin repairing itself. This stimulates the body to boost its collagen production, which is the foundation for having healthy, smooth and vibrant skin for years to come.
Skin Deep Laser Services provides chemical peel treatments to clients in the Washington D.C. and Arlington, VA areas. We have plenty of chemical peel results to demonstrate exactly how effective one treatment is compared to multiple treatments. To learn more about how a chemical peel can benefit your skin, contact us today to set up a consultation.