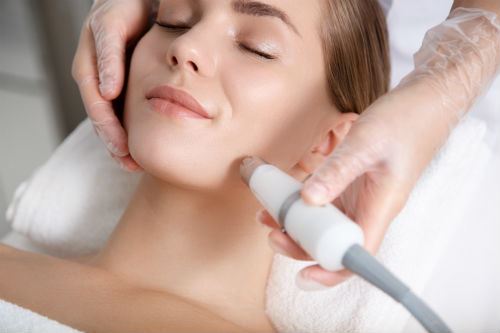 People who have developed acne scars over the years always have one common thought: to eliminate or significantly reduce the appearance of those scars. There are plenty of creams and products that claim to be the most effective, but the truth is they rarely work as designed. However, with acne scar laser treatments, you don't have to look very far to find an abundance of success stories. But how do you know which laser provides the best results? Here's what you need to know.
The Fractional CO2 Laser is The Gold Standard For Lasers
Clients can see drastic results with a single fractional CO2 laser treatment. These results are just one of the many reasons why the fractional CO2 laser is considered to be the gold standard when it comes to laser skin resurfacing and acne scar revision. It penetrates deeper into the skin than most other lasers, which is why only one treatment yields similar results compared to lasers that require multiple treatments.
How A Fractional CO2 Laser Treatment Works
When you see your medical professional for acne scar laser treatments, the fractional CO2 laser beam will be sent through the layers of the skin in order to create tiny columns. Once this happens, the skin will naturally go to work repairing those columns. The result is it pushing out old skin and replacing it with new, fresh and youthful looking skin. And since every acne scar revision treatment is targeted, clients will only see results on the affected areas.
Expected Results From The Fractional CO2 Laser
While a fractional CO2 laser treatment will give you the most effective results with a single treatment, it's possible multiple treatments may be required. This depends on the severity of the acne scars, the size of the scars, your skin color and type, how quickly your body heals and more. You will notice a significant difference in your skin within the first week following the procedure. The skin will appear to be smoother, healthier and younger looking. And most importantly, your acne scars will slowly fade away more each day. The results will continue to improve over the next six months and can last for many years.
Skin Deep Laser Services serves clients in the Washington DC, Fairfax, Alexandria and Arlington, VA areas. We've helped hundreds of people have clearer skin they can be proud of over the years and are dedicated to helping hundreds more. We use only the best fractional CO2 laser for our acne scar revision treatments in order to provide the safest and most effective results for our clients. To learn more about our laser or to determine whether acne scar revision is right for you, contact us today.