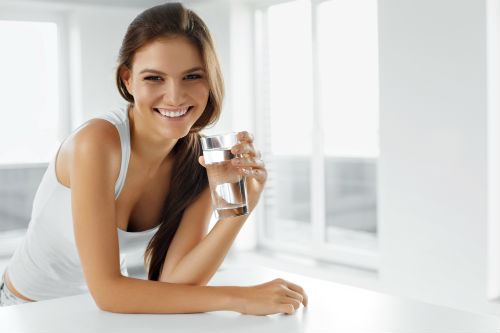 We sometimes don't realize how much we actually put our skin through. Whether it's through extensive sun exposure or anything else, our skin will eventually react and make you look older than you actually are. The good news is it's never too late to practice good skin care habits and consequently change the appearance of your skin. Whether it's through laser skin resurfacing or just by changing daily habits, here are a few steps towards younger looking skin.
Keep Your Skin Hydrated
There are plenty of reasons why you should stay hydrated. Most of the time you'll hear the many health benefits of drinking water, but hydration directly affects your skin's appearance as well. Combining better drinking habits with a quality hydrating moisturizer occasionally will make your skin glow more naturally.
Exfoliate With A Chemical Peel
Keeping your skin looking fresh is sometimes impossible without exfoliating regularly. One of the best exfoliation treatments is done through a chemical peel. The chemical peel treatment will involve an acid chemical solution to exfoliate the skin and reveal brighter, smoother and healthier looking skin in a matter of a couple of weeks.
Consider Laser Skin Resurfacing
If you want to look around ten years younger, then laser skin resurfacing could be your best option. A laser skin resurfacing treatment can address wrinkles, fine lines, improve skin texture, remove pigmentation and more. The procedure is safe and effective when administered by a qualified medical professional, and significant results can be seen in less than two weeks.
Address Scarring
Unsightly scars will occur at times, and can significantly impact the appearance of your skin. Depending on where the scars are located and how big they are, it's possible you could look older as a result. The good news is scar revision treatments are available to reduce the appearance of many different types of scars. And the best part is the results can last for several years with good skin care habits following treatments.
Cleanse and Protect Regularly
Finally, developing great skin care habits on a daily basis will go a long way in making your skin look younger. This is especially important if you decide to undergo any of the treatments previously mentioned. Whether you get a chemical peel treatment, laser skin resurfacing or scar revision, how you care for your skin afterward will go a long way in determining the long-term appearance of your skin.
Skin Deep Laser Services provides these treatment options and more to clients in the Washington DC, Fairfax, Alexandria and Arlington, VA areas. Our medical professionals are trained and skilled to administer these treatments to maximize the effectiveness. Don't hesitate to contact us for a free consultation if you're ready to make your skin look younger.