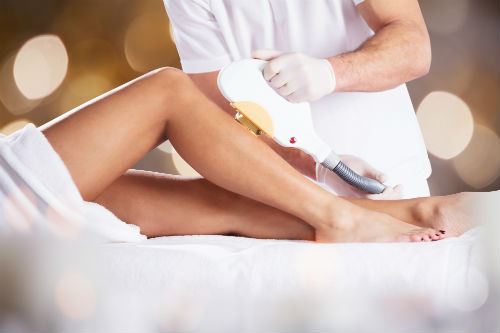 No matter what time of year it is, shaving and waxing can be a burden. In the winter months, your hair seemingly grows back just as quickly as you can shave it off. In the summer, you constantly have to shave or wax to maintain your smooth appearance, since you show off your skin more. The answer many people who find themselves in this situation turn to is laser hair removal. Not only are the results more effective, but they are also more permanent. You deserve to spend your time doing the things you enjoy, and here's how laser hair removal can help.
Experience Quick and Long-Lasting Results
The process is quick and simple, no matter the area being treated. Whether you simply want a bikini laser hair removal treatment or if you want your entire back or chest treated, you can expect to be in our office chair for no more than 10-15 minutes. Since the laser hair removal process targets and creates permanent damage to hair follicles, the results are more permanent than shaving and waxing. Multiple treatments may be needed, but it will still be much fewer than the frequency of your shave and waxing sessions.
How Does The Process Work?
The laser hair removal process works by sending a concentrated laser beam into the skin to penetrate individual hair follicles. When the pigment in each hair follicle absorbs the laser beam, permanent damage to the hair is the result. The key factor in the effectiveness of the laser is treating actively growing hair. Since hair does not all grow at the same time, a few treatments are recommended to achieve the best results.
Best Time to Get Treated
If you want to have smooth skin that's free of unwanted and excessive hair for the spring and summer months, then now is the time to begin your laser hair removal treatments. The results are immediate, but since multiple treatments may be required, the best time to begin treatments is now. The more time you let elapse, the more often you'll have to shave and wax; so the earlier you start the laser hair removal process, the quicker you'll see the desired results.
Skin Deep Laser Services offers affordable laser hair removal to clients in Washington DC, Fairfax, Alexandria and Arlington. We use the highest quality laser technology to produce the best and longest-lasting results for each of our clients. If you've grown tired of the constant shaving and waxing routines and are ready for a more permanent solution, contact us today to see if laser hair removal is right for you.