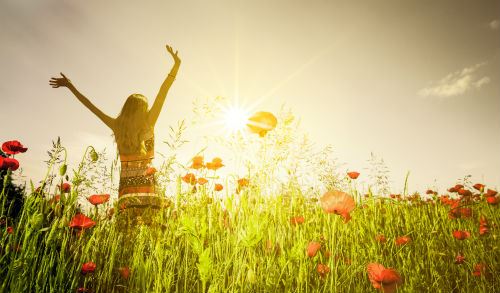 Spring cleaning isn't just for your closets. Your skin also needs to be cleaned and renewed after the long fall and winter months. If you're like most people, you may have gotten away from good skin care habits, since your skin was covered up most of the time. The weather is improving and the temperature is warming up outside, so now is the time to develop good skin care habits and maintain them throughout the spring. But where should you start? Here are a few tips to consider when developing your habits.
Start With A Chemical Peel
There may not be a better way to start off the spring season than by getting a chemical peel. The process involves exfoliating the skin to remove dead skin cells and revealing fresher and healthier looking skin underneath. Another one of the many chemical peel benefits is the new skin will appear to be brighter and look younger. There is a chemical peel available for virtually any skin type and any amount of skin damage you may have, so check with your medical professional to determine which one is best for you.
Consider Laser Skin Resurfacing
If you have existing skin damage or irregularities you don't want to deal with anymore, consider laser skin resurfacing treatments. It's common for people to not take care of their skin if they have a significant amount of damage, so laser skin resurfacing can help rejuvenate your skin and give you more motivation to protect it. Once you've gotten a few treatments, your medical professional will recommend basic skin care tips to help you maintain the results for months and years to come.
Don't Wait Until Summer To Develop Good Habits
Summer is the time when most people want to show off their skin, but you can't wait until then to take action. Spring is the time to develop these better skin care habits. Starting off with a chemical peel will jump start your healthy skin appearance. From that point on, basic tips include wearing sunscreen when going outside, keeping your skin hydrated, eating healthier and doing regular exfoliation on the skin.
At Skin Deep Laser Services, we not only want to help you rejuvenate your damaged skin, but we also want to help you develop and maintain good skin care habits. We serve clients in the Washington DC, Alexandria, Fairfax and Arlington, Virginia areas with the top laser technology available in the industry. Don't hesitate to contact us today to schedule your free consultation to learn more about how to rejuvenate your skin this spring.