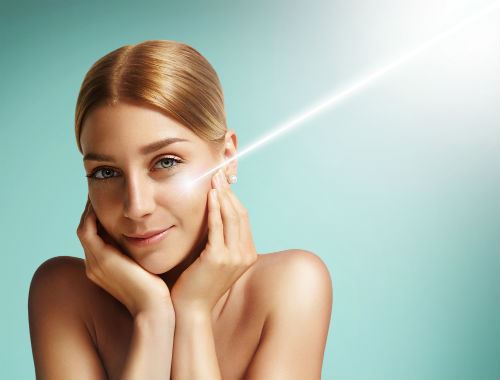 3 Laser Treatments for Any Age
Lasers have been around for decades, but they have just become more prominently used in skin care in the last 20 years or so. As technology has continued to evolve over the years, more people are turning to laser treatments because of the efficiency and the results created. But what can lasers actually treat? Here are three of the most common laser treatments you can get at any age.
Laser Acne Scar Revision
Acne scars can be difficult to deal with, especially if you're at a vulnerable age. The good news is most acne scars will fade away naturally over time, but the bad news is it could take a while. With laser acne scar treatments, multiple types of scars can be treated, and clients can see positive results within a matter of days in most cases. And since laser acne scar treatments are targeted, the surrounding skin will not be affected at all.
Laser Hair Removal
Eventually you may get tired of constantly shaving, plucking and waxing the hair on your body. If this is you, then laser hair removal could be a great option for creating permanent results. The process involves a laser beam penetrating the skin and causing permanent damage to the individual hair follicle, which prevents growth in the future. One thing to consider is laser hair removal is only effective during times when the hair is actively growing, which can be difficult to determine. As a result, you may need to get multiple treatments over the course of several months to ensure all of the hair is permanently removed.
Laser Skin Resurfacing
It's only natural for people to want to look younger, especially when their skin has wrinkles, fine lines, pigmentation, skin irregularities and more. You can try all the creams and lotions you want, but none of them will compare to the effectiveness of a single laser skin resurfacing treatment. This process involves a laser beam being sent through the skin to remove old and damaged skin, and replace it naturally with new skin. And since the process is completed naturally, continuous collagen growth will occur for six months following the procedure, so clients will enjoy youthful skin for a long period of time.
At Skin Deep Laser Services, we offer only the best lasers to our clients in the Washington DC, Fairfax, Alexandria and Arlington, Virginia areas. Our medical professionals are highly trained and skilled to use these lasers, which creates the results each individual desires. To schedule your free consultation to see if laser treatments are right for you, don't hesitate to contact us at any time.