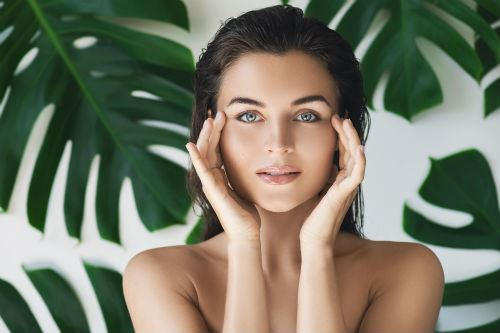 You've likely heard about one of the most popular skin treatments today: chemical peels. But just because it's a popular treatment doesn't necessarily mean you are sold on getting one yourself. It's completely normal to be on the fence about whether to get a chemical peel or not. There are plenty of different opinions you can get from other people and on the Internet, but it's more important to understand the facts to create your own comfort level. Here are some of the facts to consider to help make your own decision.
Chemical Peels Exfoliate The Skin
With a chemical peel treatment, an acid chemical solution is applied to the skin, which begins an exfoliation process to remove old and damaged layers of skin and replace them with newer and healthier skin. There's plenty of research to support the benefits of exfoliating the skin, and this is the first step in the chemical peel process.
All Skin Types Can Be Treated
A common misconception is only certain skin types will get the best chemical peel results. The truth is all skin types can be treated successfully with a chemical peel. Most of the time when people don't get the results they had hoped for, it's because they may not have taken proper care during the chemical peel recovery process. Getting a thorough evaluation from your medical professional is a critical first step, since they will evaluate your skin type and determine how effective the chemical peel results will be.
Results Can Last For Months
The entire chemical peel process can take up to 12 days to complete, but the results can last for several months afterward. This depends on how you care for your skin afterward and other factors. Most people will enjoy their results for at least a couple of months before it may be time to get another chemical peel. However, people who take great care of their skin as recommended by their medical professional can see amazing results for up to one year.
Recovery Time is Minimal
The chemical peel recovery time only lasts for as long as the peeling process is occurring, which is around 12 days. You don't have to miss any time at work, and can even go back to work immediately after getting treated. The main thing to keep in mind is to avoid extensive sun exposure and intense exercising, as sweating could have a negative impact on the peeling process.
At Skin Deep Laser Services, we provide clients in Washington DC, Alexandria, Arlington and Fairfax, VA with all the facts based on science, research and our own expertise. We understand the decision to get a chemical peel or not is a big one, and our goal is to help you feel comfortable with whatever decision you choose. Be sure to contact us to schedule a free consultation to discuss any concerns you may have.