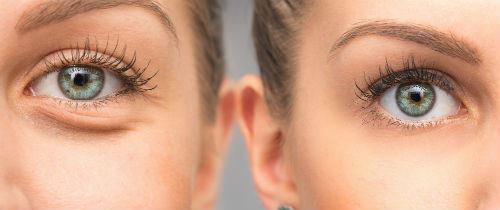 The first place people start noticing signs of aging is in their face. When you have saggy skin, wrinkles, droopy eyelids, circles around the eyes, crow's feet and other aging signs, you may feel older than you actually are. Getting eyelid surgery typically isn't ideal for most people, but a Madonna eye lift can achieve the same results with a much less invasive procedure. So how do you know whether you're a good candidate for a Madonna eye lift, or whether it's the right time for you? Here are a few important points to consider to help you decide.
Benefits of The Madonna Eye Lift
The main benefits people can expect to receive with a Madonna eye lift treatment include:
Reducing wrinkles, saggy skin and dark circles around the eyes
Quick Madonna eye lift recovery, due to the non-invasiveness of the procedure
Immediate results after your first treatment
A boost of collagen production for long-lasting results
An overall more youthful and rejuvenated appearance
What's Involved In A Madonna Eye Lift?
You may also hear the Madonna eye lift referred to as a CO2 laser eye lift. This is because a CO2 laser is used to treat the lower and upper eyelids during the process. CO2 lasers are widely known as the best in laser technology, since they can target specific areas for quicker, safer and more effective treatments.
When you get a Madonna eye lift, your eyes will be cleaned and a topical anesthetic will be applied. Once the anesthetic takes effect, your medical professional will place eye shields over the eyes and start the treatment process, which only takes around five minutes per eye.
Is A Madonna Eye Lift Worth It?
There are many different considerations people have to make when determining whether the Madonna eye lift is right for them, and when the right time is to do it. Most people are concerned about the Madonna eye lift recovery process. However, the recovery time is minimal, and most clients will only experience some redness, swelling and mild discomfort for 2-3 days following the treatment. If you're on the fence about getting a treatment, talk with your medical professional about your concerns and desired appearance, and they can help set proper expectations so you'll be confident with your decision.
Skin Deep Laser Services offers Madonna eye lift treatments to clients in the Washington DC, Alexandria, Fairfax and Arlington, Virginia areas. Due to the non-invasiveness and quick treatment times, this is one of our most popular treatments. Our clients enjoy the immediate results and the near instant youthful appearance. So if you think a Madonna eye lift may be right for you, contact us today to schedule a consultation and have all of your questions answered.