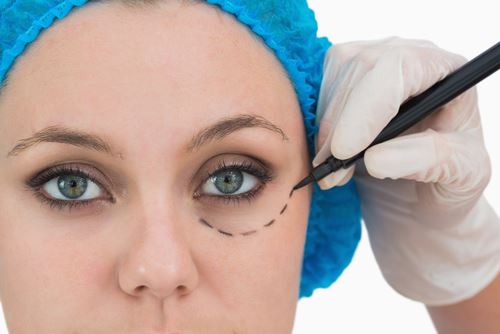 Whether you've heard of the Madonna Eye Lift or not, it may be exactly what you've been looking for to rejuvenate your appearance. If you have wrinkly or saggy skin, droopy eyelids or any other unsightly features around your eyes, this is one procedure worth considering. The benefits are clear and there are plenty of success stories. However, you may be wondering what exactly to expect during and after the procedure. Here is a brief rundown of what you need to know when you get a Madonna Eye Lift in Fairfax and Burke, Virginia.
Fractional CO2 Laser Use
The device used for this procedure is the fractional CO2 laser. The laser emits a light beam targeted at only the specific area you want treated. In the case of the Madonna Eye Lift, your eyes and closely surrounding area would be treated. This leads to a safer and more effective treatment. Having a laser beam pointed near your eyes may seem a little unnerving, but it is one of the newest and safest technologies today when combined with intraocular eye shields.
What's the Process and What Does It Feel Like?
The preparation takes longer than the procedure itself. First the skin around your eyes will be thoroughly cleaned, after which a topical anesthetic to numb the soon to be treated area will be applied. Once the anesthetic kicks in, it will be removed and eyeshields will then be placed over your eyes. An intraocular eye shield will be placed between your eyeball and your eyelid if you choose to have your eyelids treated. Once the preparation is complete, the actual procedure takes less than three minutes per eye. As long as the anesthetic works properly, you should feel little to no discomfort during the actual procedure.
Recovery Time
Everyone recovers from laser procedures at a different pace. In general, people will experience slight discomfort and some redness for a few hours following the procedure. The beauty of the Madonna Eye Lift is your skin will tighten and lift with every pass of the laser, giving your skin a revived look with a slight glow. You should be completely healed within one day. Most people will need at least two and up to five treatments to address fine lines, wrinkles and sagging skin.
The Madonna Eye Lift is becoming a popular procedure because it's fast and effective. If you are unsure whether the procedure is right for you, reach out to us and we will go over your options with you.