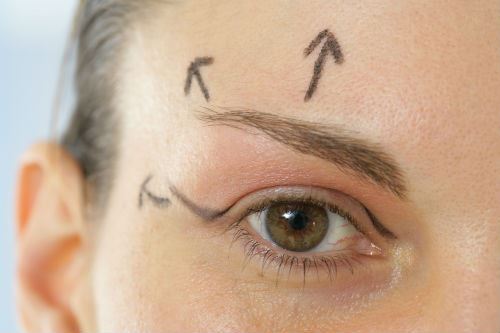 Eyelid surgery is one option people consider if they have droopy eyelids and want to change their appearance to look younger and healthier. However, there are other non-invasive alternatives that can get the job done almost as effectively. Your eyes could be excessively wrinkled on the lower eyelids, which can be hard to deal with when you look at yourself in the mirror. Let's discuss some of the aspects of eyelid surgery and another alternative, the Madonna eye lift.
Why People Choose Eyelid Surgery
One of the first things you look at in the mirror are your eyes. And when you go out of the house, one of the first things people notice about you are your eyes. So it's understandable when people want to look younger and remove the wrinkles and bags under their eyes. Most of the time, eyelid surgery is for cosmetic reasons. However, in rare cases, droopy eyelids could affect your vision, so surgery may be necessary.
Alternatives to Surgery
With technology nowadays, patients can undergo a laser eye lift treatment to get the same or better results as surgery. A laser eye lift is non-invasive laser skin resurfacing procedure which only takes a few minutes for each eye. Plus, you won't have to worry about damaging any surrounding skin. The laser targets only the areas needing attention, so the process is safe and efficient. It is the perfect treatment for people who are afraid to go under the knife, or for people who want to get fast and effective treatments at a more competitive cost with minimal recovery time.
Truths About The Madonna Eye Lift
The Madonna eye lift is one of the most popular laser eye lift treatments available today. As part of the treatment, a the technician will clean your eyes and cover them with a topical anesthetic for up to 40 minutes. Once it has taken effect, the anesthetic is removed and the lasers will go to work to treat the areas. The Madonna eye lift treatment takes roughly five minutes per eye. And the best part about it is clients experience very minimal discomfort and a full recovery is expected in just a few days.
To enhance your results, a Perfect Dema Chemical Peel is suggested a few months after you Madonna eye lift to give you that perfect glow.
At Skin Deep Laser Services, we offer the most efficient and effective laser eye lift treatments to clients in the Fairfax, Alexandria, Annandale and Springfield, VA areas. Our experienced professionals have many years of experience with the Madonna eye lift and other treatment options tailored to individual clients. If you're considering eyelid surgery and want to learn more about alternatives to surgery, be sure to contact us at any time.