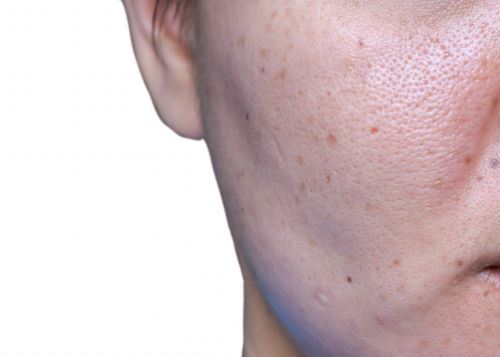 Having large skin pores can be unsightly and actually sometimes look like blackheads. You may have tried to use various products to get the pore size under control, and chances are you've had mixed results along the way. Minimizing pore size actually isn't possible, since genetics determine how large or small they are. However, with a fractional CO2 laser treatment, you can improve the appearance of your pores quickly and restore the youthfulness of your skin.
Why Pores Can Appear Enlarged
Pores can look larger than they actually are when they become clogged. Bacteria from many sources can get trapped in the pores, which leads to undesirable consequences like acne. If you don't address clogged pores, more acne breakouts can occur and potentially lead to scarring. There are always acne scar revision treatments available, but it's best to control any acne development before it reaches that point.
Laser Treatments Promote Natural Collagen Production
You can try every product under the sun and not experience the results of a fractional CO2 laser treatment. There are many reasons for this, but the main one being no other product promotes natural collagen production like fractional CO2 laser treatments. Collagen production can diminish as we get older, which leads to signs of aging as well as the increased size appearance of our pores. When you get a laser treatment, it will promote natural collagen production in the body, so your pores will always appear to be healthy and not enlarged.
Why Improving Pore Size is Important
One of the most unsightly impacts enlarged pores can create is acne breakouts. If you've experienced serious acne breakouts throughout your life, you may also have scarring as a result. The good news is acne scar laser treatments can reduce the appearance of these scars, as well as improve pore size to prevent further acne breakouts. And since acne scar laser treatments can be performed anywhere on the body, be sure and discuss your options with a medical professional.
Skin Deep Laser Services serves clients in the Washington DC, Arlington, Alexandria and Fairfax, Virginia areas. Pore size is always a big topic of discussion with each of our clients, and it's an important one to have. No matter if you've had acne problems in the past or are currently dealing with acne breakouts, a fractional CO2 laser treatment may be exactly what you need to improve your pores for a healthy skin appearance. It all starts with an initial consultation with one of our skilled and trained medical professionals, so contact us today to learn more and get started.