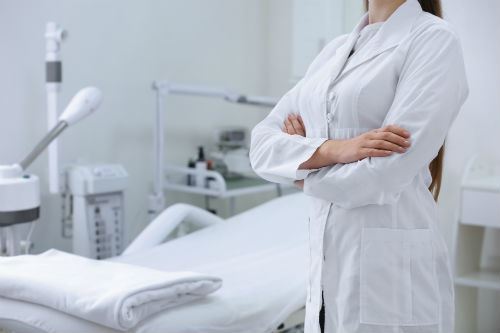 Anytime you need to have work done on your skin, it's best to leave it to the experienced professionals to handle. This is especially true when it comes to laser tattoo removal. While the laser used in the process is completely safe and effective, it has to be used by the right hands in order to prevent damage to the skin. Some laser tattoo removal technicians claim to be the best, but how can you really be sure their claim is true? Here are three tips to help you determine whether your laser tattoo removal technician is qualified to do the job.
Learn About The Technician's Qualifications
You can feel comfortable and secure with any technician who works for a reputable clinic in your area. Depending on the size of the clinic, there may be multiple technicians, though. Never hesitate to ask the technicians about their training, education, experience and even for referrals. The best technicians should have enough satisfied clients where they can easily show you before and after photos and even allow you to talk to them about their experience. Your main objective when learning about the technician's qualifications is to ensure they didn't just take a course overnight and consider themselves to be an expert.
Research The Laser Being Used
When you do some homework on the types of lasers used in laser tattoo removal treatments, you'll be able to ask the technician more specific questions. With a little research, it's clear to see the Quanta Q Plus C is the best laser on the market today for removing tattoos safely and effectively. Talk to the technician about why they use the laser they do, but you can feel much more confident when they say they use the Quanta Q Plus C laser.
Ask Questions
Every laser tattoo removal technician should be open to answering your specific questions honestly and as thoroughly as possible. Questions like, "does tattoo removal hurt?" are just as valid as questions like, "what are the benefits of the Quanta Q Plus C laser?" Technicians who don't answer these questions completely or shy away from the original question while giving their answer may not be the best person to work with.
Skin Deep Laser Services wants clients in Washington DC, Alexandria, Fairfax and Arlington, Virginia to feel comfortable from the moment they walk into our facility. We take the time to discuss everything we need to know about our clients, and will answer as many questions as they have with complete transparency. We know you have plenty of options when it comes to laser tattoo removal, so contact us today and give us the opportunity to prove why you can trust us.